11.11 Exclusive Offers: Dive into Savings with DiveDeals and DateIdeas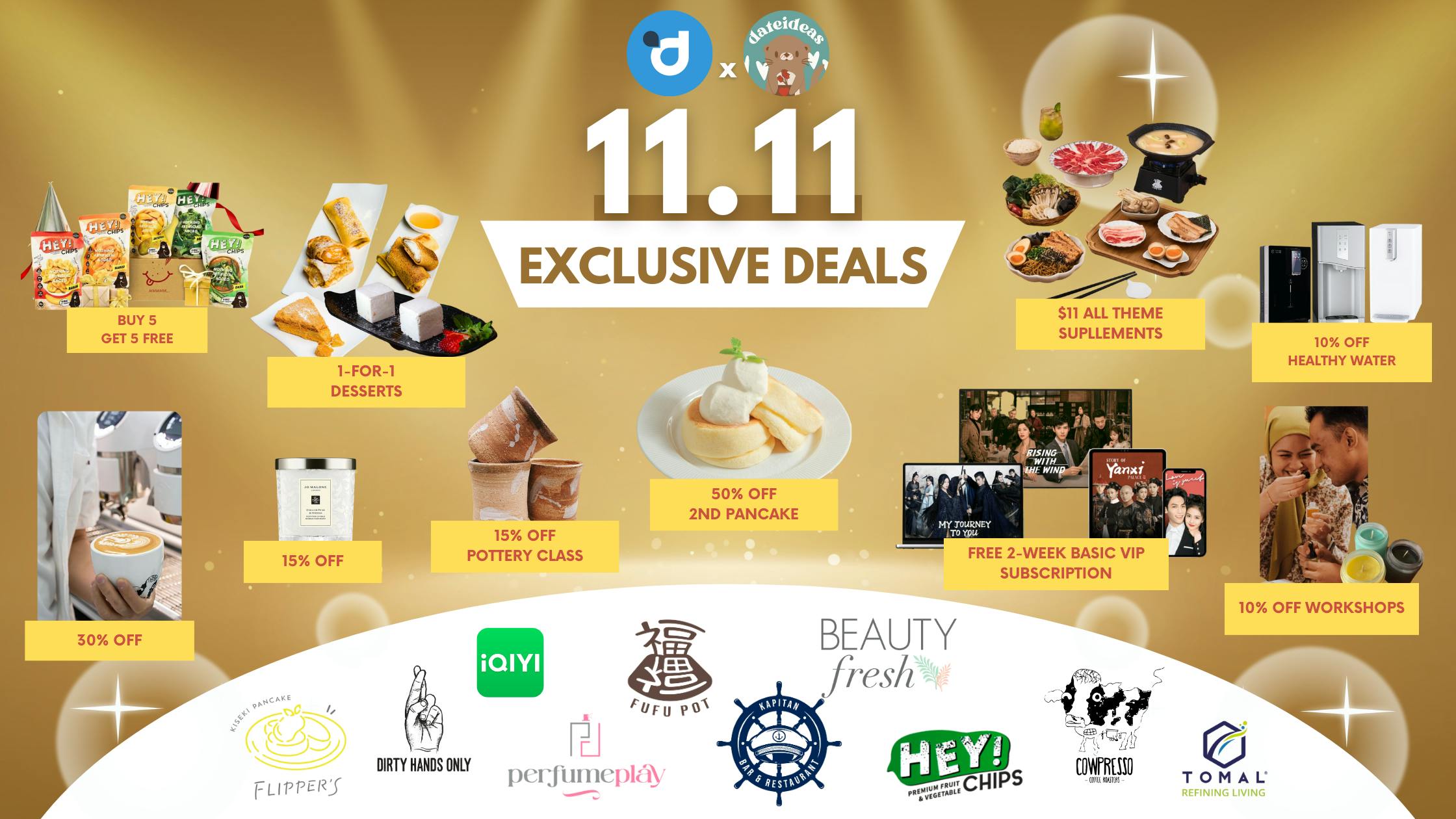 Follow us on Telegram for the best updates: https://t.me/sgdivedeals
Hello, DateIdeas and DiveDeals subscribers!
We're excited to bring you some incredible news this 11.11 – an exclusive day of savings and special offers just for you!
It's the perfect opportunity to enhance your romantic experiences and celebrate life with extraordinary discounts.
Don't miss out on this fantastic opportunity to make your romantic moments more magical. These offers are available for a limited time only so save the deals and dive into the savings!
Thank you for being a part of the DateIdeas and DiveDeals communities. We can't wait to see how you use these exclusive offers to create wonderful memories. Happy 11.11! ❤️🌟🌊
For more amazing deals, head to divedeals.sg to find the latest deals.