Fresh Student Discounts That You Don't Want To Sleep On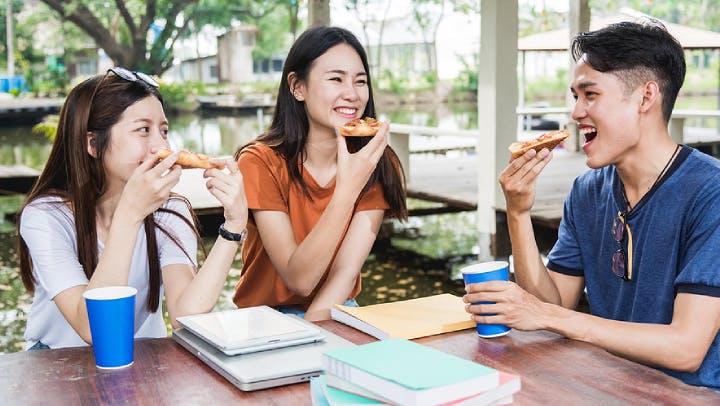 Follow us on Telegram for the best updates: https://t.me/sgdivedeals
For most students, there's a limitation to the after-school activities you can engage in with your buddies when you're all (unfortunately) on tight budgets. 👩‍💻 Thankfully, a myriad of establishments in Singapore can relate to the struggle and have swooped in to offer you value-for-money student promotions! 🤑
Indeed, being a student warrants you the best entitlements ever – between the latest 1-1 promotion and restaurant fare tagged at discounted prices, there's no shortage of irresistible deals scattered throughout the city. 🇸🇬
Heads up, as we've compiled a list of student promotion deals in Singapore that you can enjoy with your pals. 😉 Pst, you'll want to hop on these bangin' deals before they end, so hurry and jio your friends to share the love! 
To this day, Llaollao remains one of the OG crowd-favourite yoghurt brands that we can count on for a post-meal treat. 😍 The Spanish brand prides themselves on milky frozen yoghurt, its creamy flavour unparalleled even amongst other up-and-coming froyo franchises in Singapore. 
A perfect respite on hot days, Llaollao's refreshing yoghurt makes for a tempting proposition to quell the heat and quench your thirst – all in one cup! Simply pair it with delectable sauces and crunches of your choice, and you're good to go. 👍
If you've missed savouring Llaollao's luscious yoghurt, then there's no perfect time to head over to their outlets. From now until 28 December 2021, they're currently offering a 1-1 student deal ($4.90) for their small tub froyos! 🤯
This ongoing promotion is available every Tuesday from 2 pm to 4 pm. ⏰ So long you flash your student pass (yes, university students included!), this deal is yours to enjoy!
To us Gen Z's, bubble tea isn't just a fad – it's a lifestyle. 💬 And should the daily boba tea craving hit after dreary lessons in school, Tea Tree Cafe has just launched a 10% off all drinks for students. Talk about having the best of both worlds: you get to satiate your sugar fix while indulging in decadent beverages at a bang for your buck! 
Fortunately for North-Easties, this incredible milk tea promotion deal in Singapore is exclusive and only available at the Punggol Interchange outlet. 🙌 Feel free to rally your friends and drop by the store for a pick-me-up if your school is in the vicinity. All you have to do is flash your student pass, and you're automatically entitled to the 10% discount. 
⚠️ Be warned; you're going to be spoilt for choice with Tea Tree Cafe's vast array of drinks: think Yakult series, fruity sodas, and classic milk teas. If you're clueless about which flavour to get, we recommend going traditional and opting for their signature roasted oolong tea! 💯
Ice cream joints have sprung up all over the island this past decade, which is why it's no surprise that these parlours have become designated hangout spots for students after school. 📚 After all, catching up with your peers while tucking into fluffy waffles topped with gelato is one of life's greatest pleasures. If you're craving a lil' something sweet that's not bubble tea, how about making a beeline for Geláre's latest student deal: Classic Waffles at $5! 🧇
Hailing from Australia, Geláre has perfected a unique waffle battle recipe specially curated to complement various ice cream flavours. All the more that this current student promotion shouldn't be missed, for you get to have a taste of premium waffles at an affordable price. To further sweeten the deal, you can throw in a single scoop of ice cream at only $3 or add on $1 for a glass of iced lemon tea. 🍨
Additionally, do take note that this Classic Waffle deal is exclusive to their Star Vista outlet. 
There're a ton of student deals in Singapore that you can look forward to this year. 👀 Regardless of where you reside, there's no lack of new promotions popping up across the island 📝.
The guide to the hottest discounts in Singapore doesn't just end here – you can stay tuned to our Dive Deals Telegram Channel as we feature more exclusive deals for high tea in City Hall to staycations in Bugis and many more! 🔥