New Dining Discount Deals In Singapore To Discover In 2021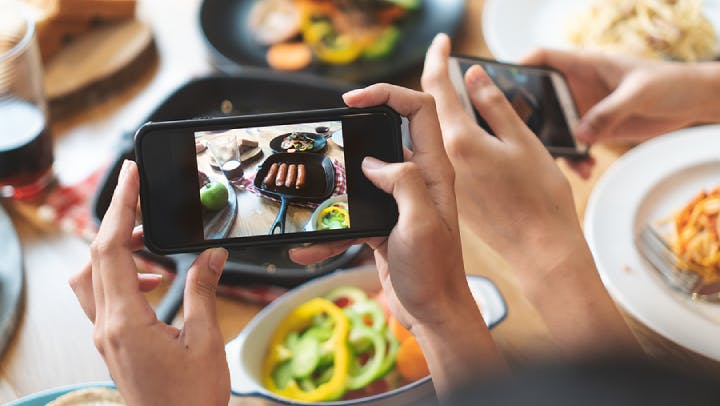 Follow us on Telegram for the best updates: https://t.me/sgdivedeals
The remaining months of 2021 hold much to be looked forward to. Other than the highly-anticipated 11.11 sales happening islandwide soon, a multitude of restaurants is also doling out incredible promotions across their menu. 😋 As true-blue locals, there's nothing we love more than attractive restaurant deals in Singapore that maximises our savings! 🙈
If you're up for a good time and marvellous nosh, we've got you covered. The following F&B establishments in town have launched irresistible promotions that are a bang for your buck, making for fantastic opportunities to bring bae out or catch up with a pal. Here's the best part: while you tuck into a delicious meal at a posh diner, you get to reap the benefits of footing a bill that doesn't burn a hole in your wallet. 🤑
Don't say we never jio you. You'll want to make a beeline for these restaurants ASAP before reservations for them are fully booked. 🐝
If you're an avid reader of online news, you'll have come across plenty of articles on the latest hotpot restaurant in Singapore making the headlines: FuFu Pot. 🍲 Unlike other hotpot establishments, the reason behind their popularity stems from their unique concept of offering only one-set individual pots. 🙋‍♀️ 🙋‍♂️
FuFu Pot also introduces a modern take on traditional hotpots, whipping up eight exciting soup bases inspired by Asian flavours. Think Stinky Tofu, Korean Army Stew, and more! (Pst, there's even a vegetarian broth: the Mushroom pot 🍄!) 
By bringing extraordinary flavours to the table, FuFu Pot offers diners an elevated and exclusive experience of savouring hotpot in Singapore. You can also expect salads, hot sides, and desserts to round off your meal! 
To celebrate their opening, FuFu Pot is pricing their pots from $12.90++ onwards! This special promotion will occur from 1 November 2021 to 7 November 2021, anytime between 11 am and 10 pm. Simply follow their Instagram or Facebook page upon payment, and you're entitled to this affordable deal. 🤳
Check out these other brands
Due to the current travel bans, we can't book a vacation overseas – the Land of Smiles included. 🙏🏻  But if you're missing Bangkok, you can reminiscence the vibrant flavours of Thai food here at Saveur Thai!
Helmed by a team of experienced chefs from Thailand, this Halal-certified restaurant takes pride in delighting foodies with authentic Thai cuisine. Each dish combines earthy herbs and fragrant spices, spinning a refreshing twist to traditional Thai fare. 🤤
For Thai food near Serangoon, check out Saveur Thai's superb discount deal exclusive to their NTP+ outlet in Singapore. From now till 31 December 2021, so long you spend a minimum of $50 and make payment with a Citibank card at their restaurant, you're entitled to 15% off the total bill!  💳
However, note that the minimum spend is based on the amount before the service charge and prevailing GST. The promotion is also not valid for use with any concurrent set menus and top-up sets. 
Do you have a special occasion coming up? Perhaps, a birthday or an anniversary? Then, you must celebrate the significant affair with a stunning cake baked to perfection! 🎂 Be it a birthday surprise for your loved one or a sweet reminder of the milestones you have achieved together, there's no better way to commemorate the moment than with a decadent dessert. 😍
At Temptations Cakes, the brand offers signature French-inspired cakes that are deemed a stalwart of Singapore's cosmopolitan food heritage. Each bake stays true to world-class French baking methods, and the treats are stunning creations of classic flavours. You can look forward to tasteful delicacies such as the Strawberry 🍓 Bagatelle and Mixed Fresh Fruit 🥝 Flan, or even customise the cakes you have in mind!
Should you have your eye on the vast array of confectionaries Temptation Cakes features, they're having an ongoing promotion of 10% off cakes storewide. Just foot the bill with an OCBC credit card in-store or key in the promo code "OCBC10" when you opt for delivery! 💳 This discount deal in Singapore will run till 31 December 2021, just in time for the year-end festive occasions. 🎉
When a restaurant is bold enough to claim themselves as the master of artisanal dim sum, you know they've got the culinary chops to back it up. MASA by Black Society is one such establishment in Singapore. The sister counterpart to Black Society, MASA serves up innovative dim sum catered to the shoppers roaming around Orchard Gateway. 🥟
Their menu sees an exquisite selection blending the likes of East and West, such as Tiger Prawn Scallop with Golden Garlic Basin Rice and Snow Mountain Yuzu Cha Siu Bao. While the prices here may not be the cheapest around, the dishes perfectly embody the chefs' diverse culinary skills. 🥢 This makes their Cantonese fare worth splurging on! 
Here's a piece of good news, as the latest deal rolled out by MASA will leave you speechless: they're boasting a 10% off total bill promotion until 31 December 2021! It's also only available from Monday to Friday. 🗓️
The best part about this deal? There's no minimum spending you must hit before you're eligible for this discount! All you need to do is make payment with an OCBC credit card, and you can enjoy this deal to your heart's content. 🤩
There's no better time to kick back and bask in these impressive dining discounts in Singapore after a long week! 😎 Do keep these four establishments in mind as you scour the city for the best restaurant promotions that won't break the bank. 
Why not join the Dive Deals Telegram Channel to stay in the loop of the latest promotions happening in town? 🤫 Between staying updated with the newest dining, groceries, and shopping deals, you'll never have to miss out on good lobangs in Singapore ever again!