Check Out The New McDonald's Happy Meal Toys May 2023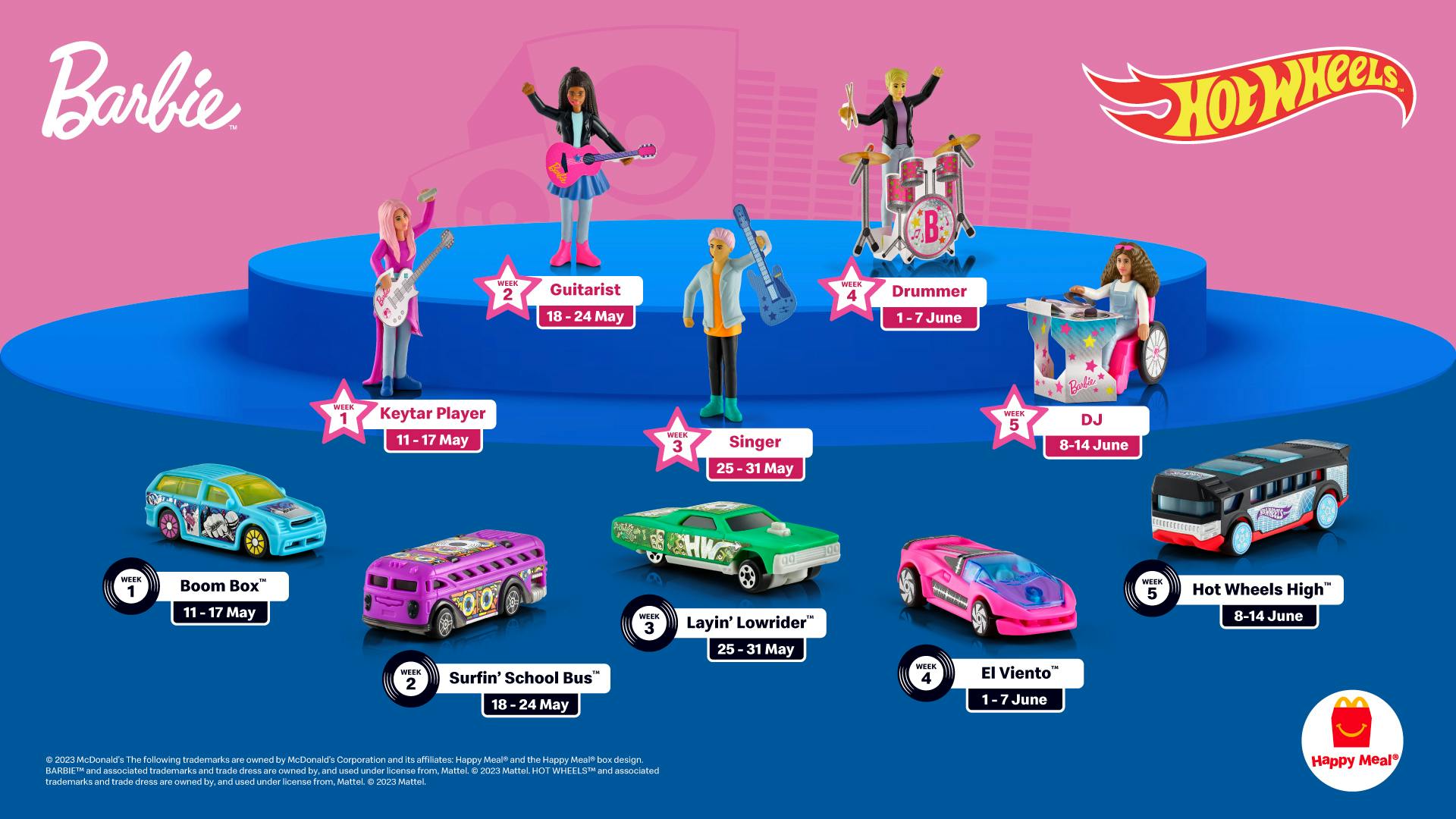 Follow us on Telegram for the best updates: https://t.me/sgdivedeals
Introducing the new Happy Meal toys for May 2023! Get the latest collectibles from McDonald's and add them to your collection. Enjoy a meal and get a toy with every purchase!
Get ready for fun with the latest Happy Meal toys: Barbie and Hot Wheels collectibles!
Check out the weekly breakdown!
Week 1 (11 - 17 May 2023):
Keytar Player
Boom Box
Week 2 (18 - 24 May 2023):
Guitarist
Surfin School Bus
Week 3 (25- 31 May 2023):
Singer
Layin Lowrider
Week 4 (1 - 7 June 2023):
Drummer
El Viento
Week 5 (8 - 14 June 2023):
DJ
Hot Wheels High
Don't miss out on this unique opportunity to have a piece of the golden arches for yourself, or to give as a special gift. Mark your calendar and be sure to stock up while supplies last. Find out where the nearest McDonald's outlet is located near you today and get ready to start collecting these one-of-a-kind items here!