The Best Credit Card Deals Guaranteed by SingSaver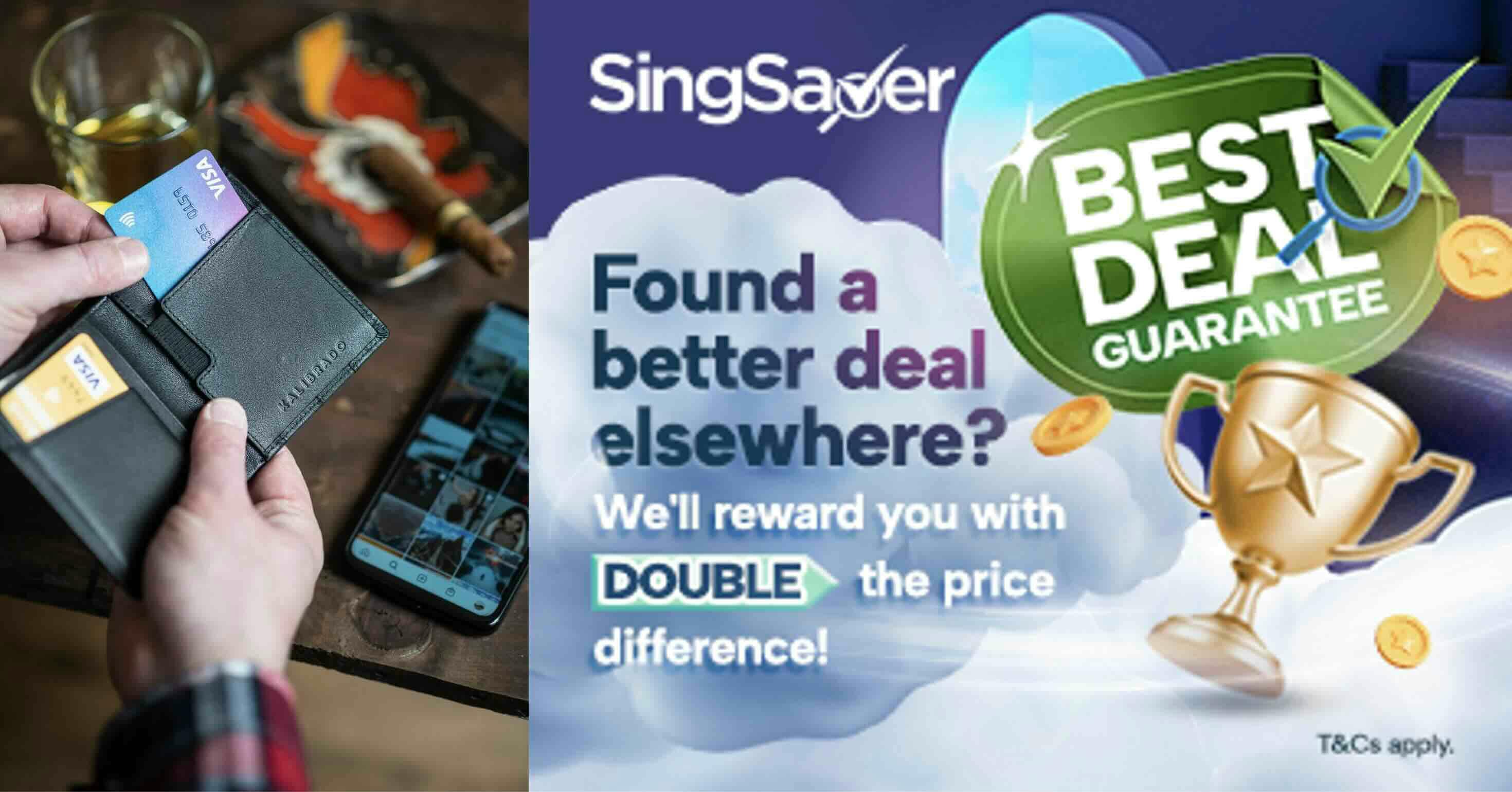 Follow us on Telegram for the best updates: https://t.me/sgdivedeals
When it comes to credit card deals in Singapore, there's no shortage of options to choose from. But if you're looking for the absolute best deal, SingSaver is the name that stands out. Keep reading to find out more!
SingSaver: Your Ultimate Credit Card Deal Destination

SingSaver is known for its commitment to helping consumers find the most advantageous financial products. The Best Deal Guaranteed! (T&C Apply)
When you choose to apply through SingSaver platform, you're guaranteed to experience the finest rewards, most competitive prices, and exclusive offers. Not only do they promise to match any superior deal you come across elsewhere, but they also offer rewards in the form of vouchers of equal value, doubling the difference!
SingSaver doesn't just talk the talk – they walk the walk. But how do SingSaver's offers compare to the competition? Let's dive in and explore the key differences.
Comparing Credit Card Promotions
Check out these other brands
Take Action and Secure Your Best Deal

Now that you've seen the differences for yourself, it's time to take action. Head over to SingSaver's credit card deals page and discover the SUPERIOR rewards waiting for you. When you apply with SingSaver, anticipate the best rewards, prices, and offers. Found a better deal elsewhere? They promise to double the price difference and reward you with vouchers of equivalent worth!
When it comes to finding the best credit card deals in Singapore, SingSaver is the name to trust.
Get the Best Deal Guaranteed! Their extensive selection, exclusive offers, and user-friendly interface set them apart from the competition. So why settle for less when you can have the best?
Disclaimer: T&Cs Apply