Singapore's Current and Future MRT Map Updated 2023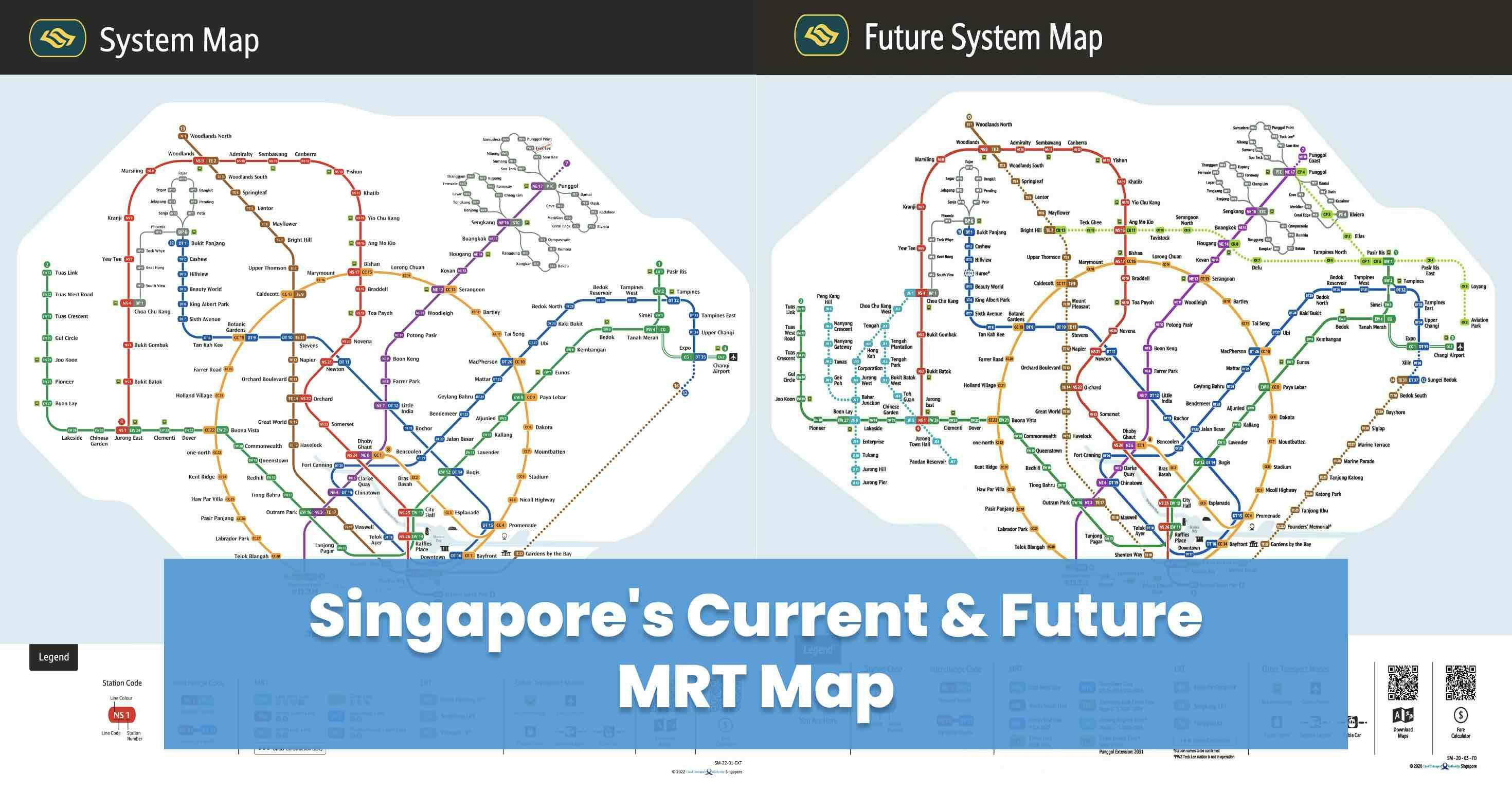 Follow us on Telegram for the best updates: https://t.me/sgdivedeals
Singapore's Mass Rapid Transit (MRT) system has long been the backbone of its efficient and extensive public transportation network.
As one of the most advanced and reliable metro systems in the world, the MRT has played a crucial role in shaping Singapore's urban landscape and connecting its diverse neighborhoods.
In this article, we will take a closer look at the current MRT map, highlighting its key lines and stations, and delve into the exciting developments and expansions that lie ahead for Singapore's future transport infrastructure.
Current Rail Lines
MRT Lines
North-South Line
East-West Line
North East Line
Circle Line
Downtown Line
Thomson-East Coast Line
LRT Lines
Bukit Panjang LRT
Sengkang LRT
Punggol LRT
In Singapore, increasing transport interconnectivity is crucial for managing urban growth, driving economic development, promoting sustainability, fostering social inclusion, and providing seamless travel experiences.
The city-state's limited land area necessitates efficient systems to meet growing mobility demands and ensure smooth movement of people and goods. Interconnectivity saves time and effort for residents and visitors, supporting economic growth by facilitating the efficient movement of goods and services and enhancing Singapore's competitiveness as a global business hub.
Additionally, comprehensive transportation options encourage public transport use, reducing reliance on private vehicles and alleviating traffic congestion, carbon emissions, and improving air quality. An interconnected transport network promotes social inclusion, ensuring equal access to education, healthcare, employment, and recreational opportunities for all residents, regardless of their location or socioeconomic background.
By integrating different modes of transportation, such as trains, buses, taxis, and bicycles, individuals can choose the most convenient and sustainable means of travel, improving overall transport efficiency. As Singapore evolves, investing in a well-integrated and efficient transport network remains a top priority to meet residents' evolving needs and ensure the city-state's continued success and livability.
Let's have a look at the MRT Map of the future!
Future Lines
New rail lines have been planned to be built in the future.
Jurong Region Line
Cross Island Line
Johor Bahru-Singapore RTS Link
Singapore's Mass Rapid Transit (MRT) system has proven to be an invaluable asset to the city-state, offering efficient and reliable transportation for its residents and visitors alike. With its current MRT map, Singapore boasts a well-established network that connects various neighborhoods, business districts, and key attractions seamlessly. However, the story does not end here.
Looking into the future, Singapore has exciting plans for expanding and enhancing its MRT system. The upcoming developments promise to further improve interconnectivity, convenience, and sustainability. With the installation of new lines, extensions, and interchange stations, traveling will become a seamless experience, leading to shorter commuting hours and greater accessibility to all parts of the island.
Looking for good deals along the MRT line? Look no further! Visit divedeals.sg today and discover amazing discounts and offers near your favorite MRT stations.