4 Western Food Deals In Serangoon To Whet Your Appetite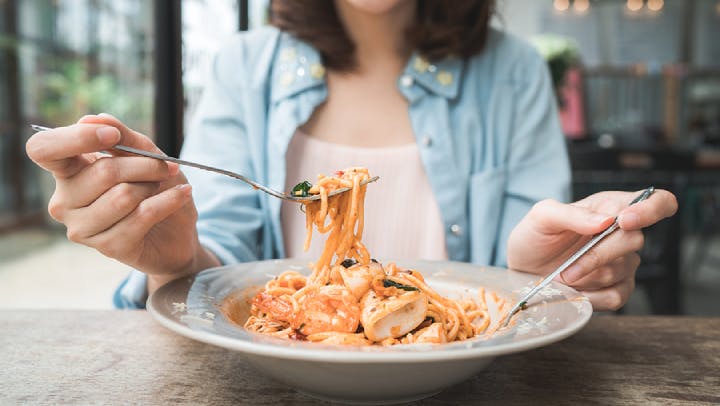 Follow us on Telegram for the best updates: https://t.me/sgdivedeals
Let's face it: western food in Singapore don't come cheap. A premium cut of beef can quickly rack up hundreds in bills, and we're often left with a burning hole in our wallets after leaving an atas western restaurant. 💸
 Plus, with the current dining restrictions in place, most Singaporeans have found it harder to enjoy a good meal with friends and family. But what if we told you it's possible to get your hands on scrumptious yet budget-friendly western delights served at top-notch restaurants? 🤯
 If you consider yourself a hardcore foodie, hurry down and snag these western food deals in Serangoon before they expire!
If you're a true-blue Singaporean, you'll know that Jack's Place is the place to be when it comes to the best western cuisine in town. Remember those sizzling steaks 🥩 on hotplates, followed by decadent sundaes for dessert? 🍨 Those were quintessential dishes that every Lion City kid grew up eating – and sparked our eternal love for western food. 
 Jack's Place is now offering student sets at only $9.90++ – which entitles you to a savoury main course and one complimentary side dish. Show up with your student card between 11 am to 5 pm, and you're good to go. 
 Good meals are best to have with friends, so we recommend grabbing along a pal or two to enjoy this promotion with you! 🙋‍♀️ 🙋‍♂️ Do note that this deal doesn't apply to public holidays and festive occasions. 
Check out these other brands
Introducing one of the most prominent western joints in Singapore: Swensen's. A perennial family favourite, this restaurant holds a special place in our hearts. 😍 For starters, the concept of this restaurant is incredibly unique, as it integrates classic American-diner elements into its menu and décor. It also boasts a cosy vibe that promises good food and a fabulous time. 
 While many first-rate restaurants are about elegance and refinement nowadays, Swensen's strives to deliver comfort meals to its customers. 🤤 And between special family celebrations to social gatherings with friends, Swensen's is the one-stop-shop for your western cravings. 
 Are you craving some delectable western grub? Swensen's has launched a promotion of up to 15% off your total bill when you dine at their restaurants! 😱 Here's the catch: if you're an HSBC credit cardholder, you're entitled to 10% off the total bill with no minimum spending. But if you possess an HSBC Visa Platinum credit card 💳, you get 15% off the total bill, albeit with a minimum expenditure of $70.
For an extensive array of affordable western food in Serangoon, COLLIN's has quickly become the go-to spot to hit up. Regardless of your preference for meats or seafood, there's something on the menu for everyone. Furthermore, their portions are humongous – great for sharing with loved ones if you're a small eater. If you haven't tried their western fare yet, you're missing out! 🙊
 Just in time to usher in the student holidays, COLLIN's has doled out a special student promo at just $6.90++ that covers all outlets! Until 12 January 2022, you can look forward to a mouth-watering main course complemented by your choice of Coke or Sprite. (Psst, we recommend going for their Signature Grilled Chicken Chop or Ocean Haddock Fish & Chip! 👍) 
 Heads up, this exclusive deal is only valid for takeaways on the weekdays from 11 am to 5 pm. You'll also need to flash your student card to be applicable for this appetising promotion.
Hands up if you love pizzas! 🍕 From an assortment of delicious flavours and toppings to baked crusts oozing with cheese, there is something about this Western dish that is incredibly addictive. And if you're as much of a pizza lover as we are, then you'll be glad to know that we have a toothsome deal you can't resist. 
Until 30 December 2021, Pizza Hut is offering 50% off their Hawaiian Pizza for dine-in customers. But should you prefer to indulge in a pizza feast with your loved ones at home, the restaurant also offers you the same discounted takeaway deal via their website! 🤑
For the latter, you're required to key in a promo code to enjoy the promotion: DBS + the first six digits of your DBS/POSB card (e.g. DBS123456). So, what are you waiting for? Time to go all out and host a pizza party today! 🎉 
Chowing down on western food has never been easier with these four western food deals in Serangoon. With several affordable restaurant promotions in store for you, we highly recommend tagging a friend along to enjoy these discounts! 🙌
 Should you be on the lookout for other promotions in Singapore such as supermarket or staycation discounts, do stay tuned to Dive Deals as we uncover the latest deals near you! 📍