4 Bubble Tea Deals in Orchard To Get Your Boba Fix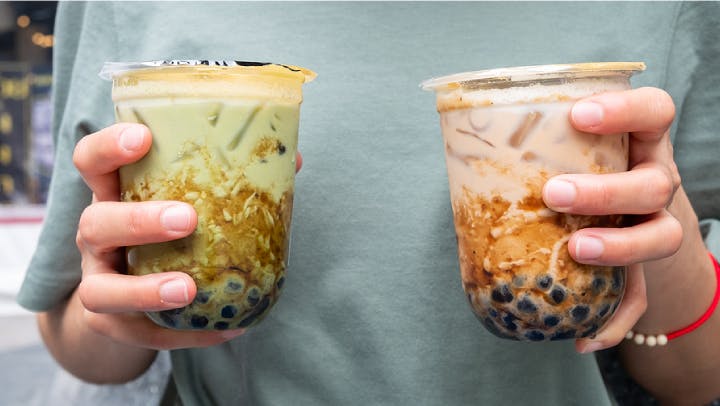 Follow us on Telegram for the best updates: https://t.me/sgdivedeals
To say that Singaporeans are addicted to bubble tea is an understatement. 🙈 Since the boba craze took our sunny island by storm a couple of years back, we have witnessed a flurry of bubble tea chains setting up shop across our lion city. And with an array of decadent concoctions incorporating all manner of toothsome ingredients, bubble tea has got us hooked! 
Here's some exciting news for boba lovers: we have curated four enticing bubble tea deals in Orchard for you to indulge in! Some of the following promotions are exclusive offers, so get your hands on a cup before they run out! 🏃‍♂️
Unleash your kiasu Singaporean pride and snag these bubble tea deals before they are gone! 😆
Championed as Singapore's best bubble tea brand, Gong Cha prides on novel tea creations inspired by Asian flavours. 💁‍♀️ Ask any boba addict, and they will tell you that Gong Cha tops their list as the number one bubble tea chain in town. 
For starters, you get to enjoy an extensive range of premium milk tea beverages, all delicately brewed to achieve a potent tea fragrance. Plus, Gong Cha constantly outdoes itself in crafting unique drinks, one after another, to appeal to the local tastebuds. 
Nothing beats sipping on a steaming cup of milk tea topped with chewy tapioca pearls on a cold day. 🌧️ Gong Cha has dished out a limited-time offer of hot drinks promo for $2 in light of the rainy season! This promotion includes the likes of Honey Lemon, Pearl Milk Tea, Hot Chocolate, and more.
All outlets are participating in this promotion, so head on down to any of Gong Cha's stores for a quick pick-me-up! 
Here's some sweet cheer to add to your weekend: Koi Thé Singapore has introduced its new Toffee Series! Featuring three exquisite flavours in its latest collection: Toffee Seasons Milk Tea, Toffee Milk Tea, and Toffee Green Tea. 🍵
Harnessing the goodness of caramelised sugar and butter, this is a wonderful choice for bubble tea addicts who enjoy bold, saccharine flavours. 🍯 The honeyed, caramelly notes of toffee, coupled with the brisk profile of Seasons tea, makes for an incredible thirst-quencher.
Prices start from $4 per cup, and you can treat yourself to KOI's newest Toffee series across outlets islandwide (except Express or Signature branches). 
Ever since the artisanal bubble tea brand Chun Yang Tea arrived on our shores, its bubble tea beverages have been graced with rave reviews. Established to introduce a fusion of modern tea drinks and traditional tea recipes, this renowned Taiwanese-based brand aims to express the art of tea brewing in its premium offerings. 
Chun Yang Tea also boasts fresh ingredients in its drinks, enhancing its tea's fragrance and sweetness. Compared to the other bubble tea brands in Singapore, its flavours are catered to Singaporeans who embrace traditional, rustic tastes. 
If you have not gotten a chance to taste Chun Yang Tea's refreshing milk teas yet, here's an opportunity to do so! From now till 30 December 2021, Chun Yang Tea is offering 1-for-1 large beverage (selected drinks only) for ENTERTAINER members with the HSBC app! 📲
To be applicable for this promotion, you must be registered under the ENTERTAINER with the HSBC app and make payment via your HSBC credit card. ❗ This bubble tea deal is available at the Orchard and Jewel outlet. ❗
Hailed as an artisanal brand in Singapore, this is a dream come true for bubble tea lovers, for Charlie Tea is currently offering 10% off your total bill! What better time to sip on its freshly-brewed tea beverages crafted with contemporary flavours than now? 
Charlie Tea's all-encompassing menu features tea staples suitable for both the young and old: think pure tea series and modern milk tea flavours topped with tapioca pearls. 
We recommend making a trip down to Charlie Tea's outlets swiftly, for this promotion is only limited to the first 30 customers a day. The discount is only available from Monday to Thursday, excluding PH and PH eves – and you must foot the bill using a DBS credit card! 💳
From the sheer number of bubble tea brands that have sprung up in Singapore, it is clear that we are in the middle of a boba tea bubble. Plus, these fabulous bubble tea deals in Orchard only serve to fuel our addiction further. 
If you want to be kept in the loop of the latest bubble tea deals in town, do keep a lookout on Dive Deals as we offer you the hottest promotions all day, every day! 👀