Best Yakiniku (Japanese BBQ) in Singapore (Updated December 2023)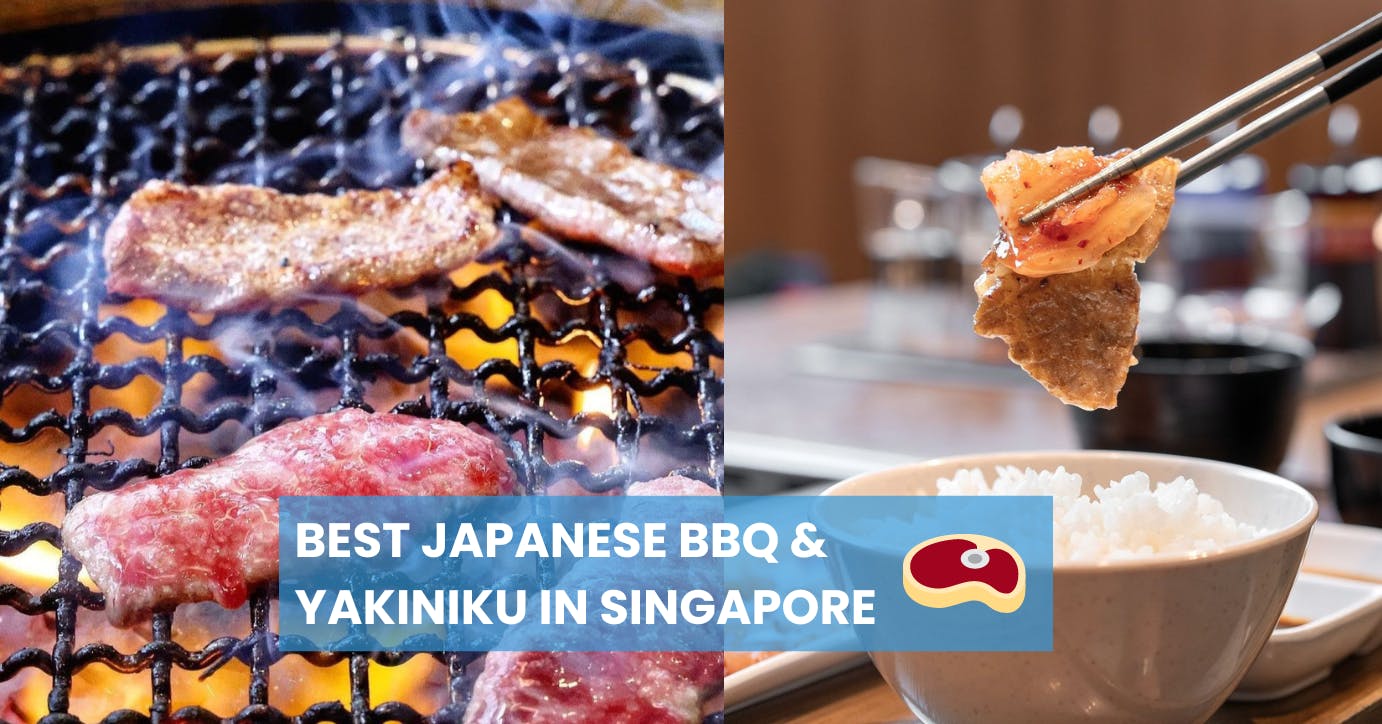 Follow us on Telegram for the best updates: https://t.me/sgdivedeals
On those days when you are craving grilled meat, Yakiniku will never disappoint. Japanese BBQ, or commonly known as Yakiniku, is the casual dining concept which promises a quick and affordable dining experience. We have carefully selected a collection of the finest Yakiniku restaurants in Singapore. These establishments offer an authentic dining experience, exceptional quality, and affordable prices. Say goodbye to breaking the bank and indulge in the best without compromise!
If you are a Japanese cuisine lover like us, we have also shared Popular Japanese Food with great deals that you can enjoy!
A crowd's favourite Yakiniku restaurant is definitely Yakiniku Like. This Yakiniku restaurant not only serves quality meats at affordable pricing but is also a friendly solo-dining restaurant. With outlets conveniently located at neighbourhood malls such as Clementi Mall, AMK Hub, Junction 8 etc., you can always have your Yakiniku cravings satisfied.
With prices starting from as low as $9.90 per set, you can choose between pork or beef, and it also includes a bowl of hot fluffy rice, soup and a choice of kimchi or salad. Recently, they launched the new Miyazaki Aji-Buta meat which is a high-quality pork with tender meat texture and quality marbling. It is only available for a limited period of time, so hurry down to try it before it is gone!
Check out these other brands
Here is another Yakiniku restaurant to enjoy a quick, fuss-free dining experience. At Yakiniku-GO, you can enjoy a selection of quality meat cuts for less than $10 and pair them with their signature sauces for the ultimate experience. One of the best signature sauces would be the Negi Shio Tare, made of Japanese leek and citrus juice! The tangy flavour is a perfect combination with fattier meat cuts as it gives off a more balanced flavour, guaranteed to enhance your dining experience to a whole new level!
3. Bazuka Yakiniku Japanese BBQ
If you are looking for premium meats at an affordable price, Bazuka Yakiniku Japanese BBQ has got you covered! Every month, they would offer different premium cuts, be it beef or pork! This month, you can enjoy premium pork from Japan Hokkaido! To enjoy your meal to the fullest, you can also consider ordering add-ons to complement your main courses such as Corn with Cheddar Cheese and Butter, Ebi Shrimps with Garlic and Butter and more.
Looking for a place to enjoy good grills and entertainment? Rocku Yakinku is the perfect place to gather with your friends for some Yakiniku while listening to live bands! You can choose between two buffet menus - the normal buffet from $24.90+ or the premium buffet from $49.90+. At these affordable prices, you can enjoy unlimited meats, seafood, vegetables and even desserts! You can also complement your main courses with refreshing beers and cocktails.
They are currently having a beer promotion where you can get free flow Amber beer at $15+ per pax or High Ball (30ml) at $7+. Time to jio your friends for a good grilling and happy hour!
Yakiniku Shokudo is a Halal-friendly authentic Yakiniku with outlets at IMM, Lot One, Northpoint, Changi City Point and Funan. From as low as $8.90, you can enjoy different set meals such as Beef Karubi Chicken Set, Beef Karubi Tongue Set, Wagyu Beef Set and more! What's more, if the set meals are not filling enough, you can also try their other main dishes such as the Japanese Style Stone Bowl, Curry Rice, Beef Noodles and Donburi!
Do note that at this point of writing, the outlets at Changi City Point and Funan are still in the process of applying for Halal Certifications.
If you are looking for both affordable AND premium Yakiniku, Hey! Yakiniku is highly recommended! They offer various set meals such as Value Set, Karubi Set, Marumi Pork Set, Premium Australian Wagyu Set and more! For a more interesting experience, you can try their Hey! Pineapple King Set! Yes, you saw that right, PINEAPPLES! The pineapples are served as a palate cleanser so that you can enjoy each kind of meat to the fullest! What's even better is that there are NO service charges!
Here is another Halal-friendly Yakiniku for our Muslim friends! Ryo Yakiniku is the first Muslim-owned Yakiniku joint in a coffee shop located at Tai Seng and Gambas Crescent. For all beef lovers, you can expect to find various selections of meat such as the Prime Karubi, USDA Angus Striploin, Gyutan (beef tongue), Wagyu and more! If you are looking for non-beef options, you can also try their Salmon Belly, Chicken Cubes, and Tiger Prawns! To complement your meats, you could also order finger foods like Gyoza, Seaweed fries, Chicken karaage and Prawn tempura.
For couples or friends in twos, the deluxe set ($40) would be a perfect choice. The set includes Karubi (200g), Prime Karubi (50g), Gyutan (50g), Chicken Cubes (200g), Mushroom Platter, two Onsen Eggs and two bowls of rice.
If you are one who loves buffet, you can enjoy an all-you-can-eat Yakiniku ala carte buffet at Syohachi Yakiniku. For their 90 mins lunch buffet, you can enjoy it at an affordable price of only $30++ per person! But if you are a fan of Japanese A5 Wagyu Beef, you should definitely go for their premium A5 Japanese Wagyu Buffet at $70++ per person. You can expect to get 5 different cuts of meat: Brisket, Chuck, Round, Knuckle and Bite-sized. There are also other non-meat options which you can add on such as scallops, tiger prawns, Japanese ox tongue and more! This is definitely a recommended place to go if you are a big eater and a fan of wagyu beef!
Share this post with your Yakiniku lover friends and check out our other post on Popular Japanese Food & Deals in Singapore. Barbecue lovers, check out the Best Korean BBQ Restaurants!
Meanwhile, if you don't want to miss out on any good deals from your favourite brand, sign up for an account at divedeals.sg and follow them to receive up-to-date deals! 😉
Editor's Note: This post was originally published on 4 Sep, 2023 and was updated on 1 Dec, 2023 for accuracy.