Where To Eat: Irresistible Western Food Deals In Bugis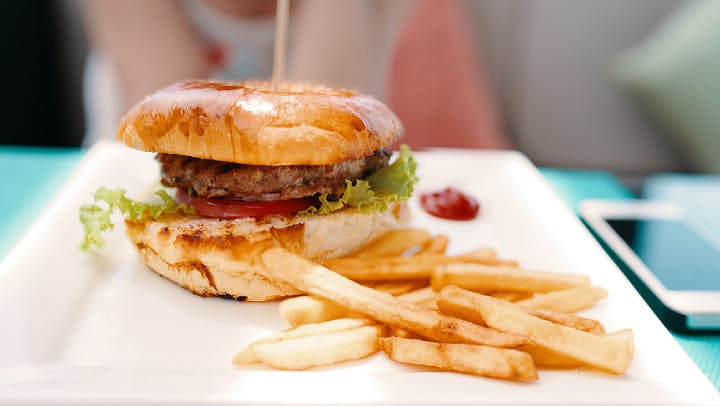 Follow us on Telegram for the best updates: https://t.me/sgdivedeals
Singapore is truly a foodie's paradise. 🏝️ From a multitude of affordable hawker delights to fancy fusion dishes at atas restaurants, it's evident that our sunny island is home to every cuisine possible. But while we do enjoy sampling authentic international fare from time to time, western cuisine is our absolute go-to option whenever we feel like spoiling ourselves with a feast! 🙌
Picture this: a towering plate of burger 🍔 and fries, topped with a serving of salad and a glass of fizzy soda 🥤– it's the ultimate dream for us gourmands! So, whenever you're craving a lil' Western grub to satisfy your rumbling belly, don't hesitate to turn to our master guide of irresistible Western food deals in Bugis! 😉
Sitting at the top of our list as the number one Western food in Bugis you can't miss out on is none other than The Armoury's latest dining deal! 🍽️ Deemed as one of the best value-for-money steakhouses in Singapore, the homegrown establishment is recognised for their steak buffets. 🥩
They've also perfected the culinary art of preparing a steak – which is a testament to their growing popularity amongst Wagyu Ribeye lovers. 😍 But this time around, we're not here to sing the praises of their crowd-favourite steak buffet.
In light of the festive season, The Armoury has rolled out a Wagyu Steak promotion at $22+ to help you maximise your savings! The signature Wagyu Picanha (450g) comes with two delectable sides, and the portion is suited for two pax. 👥 Originally priced at $52 nett, you won't get a better Western deal that's a bang for your buck this holiday!
Do note that this promotion is limited time only, so grab your loved ones and book a spot before all the seats are filled. 🙈
Check out these other brands
Are you missing some pasta action? Then, here's some good news for students that will undoubtedly add cheer to your week: PastaMania is launching weekday student set meals at $4.90! 📚 Plus, that's not all – if the promotion menu doesn't tickle your fancy, there's also a 10% of other a la carte orders up for grabs! 
The beloved fusion restaurant will include their hot-selling mains as a part of this promotion, such as their Spicy Chicken 🍗, Mediterranean pasta 🍝, and more! But if you're not feeling spaghetti, fret not; PastaMania is also serving an indulgent Chicken Ham & Mushroom Pizza. 🍕
You can even upgrade your meal and throw in extra sides. Feel free to choose from a tasty appetiser of waffle potato, cheese sticks, or cheesy garlic bread. We recommend pairing your meal with their signature soup of the day for the full Western experience.  You'll even be getting a drink, too! 🥤
Good things are meant to be shared. Don't forget to jio your best pals and head down to the diner between 9 am to 6 pm to partake in this wallet-friendly Western food deal in Bugis! ⏰
If there's one thing that all students can agree on, it's how there's no shortage of student dining deals in the city! For sure, the best way to round up a hectic week of school is by pampering ourselves with a luxurious set meal at a discounted price. 💰 What more can we ask for? 
Pizza Hut has launched a student meal promotion from $5.90++ with free-flow drinks to commemorate the end of the school year. From this month onwards, you're entitled to a weekday student set deal between 11 am to 5 pm – all you need to do is flash the restaurant staff your student ID!
Pizza Hut will be dishing out their best-selling mains as part of the student deal. Think Hawaiian Personal Pan Pizza, Spaghetti Bolognese, or even the tangy Curry Zazzle. 🤤 Furthermore, you even get a huge dose of refillable drinks, so you're able to drink to your heart's content all day long. 😍
Who said Western food is only about dat juicy meat? If you're tired of the usual steaks and burgers, how about going for a succulent seafood platter instead? 🐟 Thankfully, you don't have to break the bank for a feastin' good time at Manhattan Fish Market! Known for serving American-style seafood, the restaurant is now offering a flavourful student set meal at $7.90! 🤩
There's a myriad of drool-worthy options to look forward to. The set meal includes the likes of Dory'n Fried Country Mushrooms, Dory'n Calamari, and even Grilled Chicken! Our pick is the Dory'n Chicken Tenders, for you get the best of both worlds with this platter. 🙌 To spice up your meal, you can also add a free flow drink for just $1. Trust us, you'll be getting more than your money's worth with this promotion.
Whenever you're craving a plate of addictive Western food in Bugis, be sure to check out our guide for the next spot to hit up! 🔥 Alternatively, you can join our Dive Deals Telegram Channel and be the first to be notified of the latest promotion deals in Singapore. 🤳 Between supermarket, staycations, and food deals that help you to rack up savings, we've got you covered. 😉