4 Hot Grocery Store Deals in Orchard You Can't Miss Out On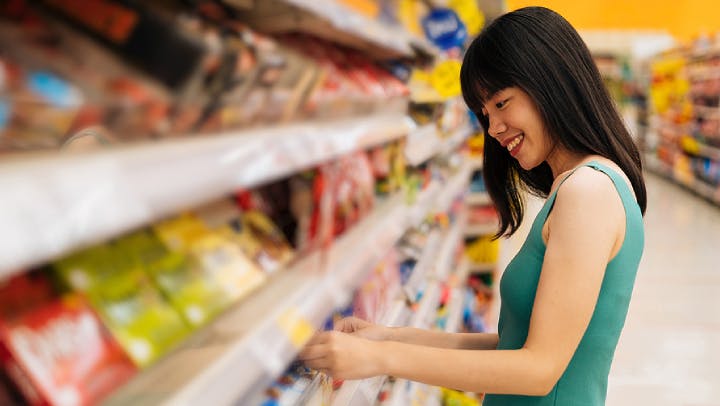 Follow us on Telegram for the best updates: https://t.me/sgdivedeals
Can you call yourself a true-blue Singaporean if you are not on a constant hunt for the best goodies and lobangs on our sunny island? 🤪 We think not. After all, there is nothing more quintessentially Singaporean than making a beeline for household necessities plastered with slashed prices. 
Although the Great Singapore Sales has long drawn to a close, there is no reason to lose spirit. Even if you failed to stock up on your essentials previously, here are four grocery store deals in Orchard worth checking out! Think $1 drinks, limited-edition freebies, and adorable mooncakes – with these enticing deals, you are sure to kick off the second half of the year with a bang! 💥
Since a decade ago, CP Foods has spearheaded the frozen food industry, delivering happiness and bliss to dinner tables with their plethora of products. As a household brand that withstood the test of time, CP prides itself on creative innovations inspired by the Asian palate. 🥢
To promote the convenience of replicating wonton-based dishes at home, CP has kickstarted a "Say I want Wanton #DoYouWONTON" campaign". 🥟 And as part of their campaign efforts, CP has launched a shrimply irresistible offer. Until 8 September 2021, purchase 2 CP Shrimp Wonton Boxes at just S$9.95 (U.P. $13.00)! 
With their shrimp wontons, you can zhng up any of your homemade dishes with ease. Or you can even cook up a feast for your loved ones by incorporating these dumplings into tteokbokki or peanut scallion noodles. So, head down to any of Cold Storage's outlets to grab a pack today! 🛍️
Miss Japan? 🇯🇵 You no longer have to fly 3,260 miles just to get your hands on the well-loved Tokyo Banana! 7-11 is now having a TOKYO BANANA Sponge Cake Promo for foodies to indulge and take delight in the delicious banana custard cream filling 🍌 –  from 1 September to 14 September 2021, pre-order 2 boxes for just $20.20!
We can't guarantee that stocks won't run out, so hurry down to a nearby 7-Eleven to snag up this deal the next time you head to town!
To usher in the Mid-Autumn Festival, Cheers has rolled out an adorable collection of Hello Kitty mooncakes 🥮, and amongst the sea of mooncake launches in Singapore, these Sanrio-themed mooncake assortments are the cutest mooncake selections we have ever seen!
Available till 21 September 2021, you can look forward to three mooncake sets across all Cheers outlets featuring these beloved Sanrio characters – with matching kawaii collectable lunch boxes and carriers to boot. 😍
Here's a peek at the Sanrio mooncake collections up for grabs: Sanrio Odyssey Music Box, Beauty My Melody Lunch Bag, and Hello Kitty Collector Gift Box. Our favourite is the Sanrio Odyssey Music Box, for it features a stunning wind-up music box that you can tune in to while indulging in the mooncakes! 
To get the best bang for your buck, purchase before 8 September 2021 to get the early-bird promotion!
Don't feel like leaving the house for a grocery run? You can always count on RedMart to have your groceries delivered straight to your doorstep! 🚪 DBS credit cardholders, including those who own a DBS Live Fresh Card or DBS Black Visa Card, can now enjoy up to S$15 off their RedMart order if they make a purchase on the Lazada app as a new user. 📲 For existing users, fret not! You can still enjoy up to $10 off with a minimum spend of $150.
Since the voucher is limited to the first 1,000 redemptions monthly until 31 December 2021, all we can say is fastest fingers first! 🤳
There are tons of things to be excited about in September, and these deals only make the month so much sweeter! 💯 With plenty of promotions in store for those who love a good deal, make the most out of your next shopping spree and stay updated with Dive Deals as we uncover more grocery store deals in Orchard and more! 🙌