Appetizing Takeaway Deals for Western Food in Jurong East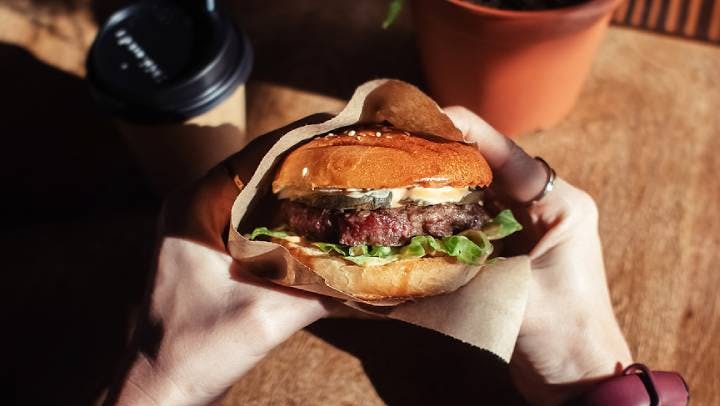 Follow us on Telegram for the best updates: https://t.me/sgdivedeals
Reality check: dining out in Singapore is incredibly expensive (especially if we've fallen into the trap of chasing the latest food trends). 🍴 With the sky-high living costs, having just one nice meal in town is enough to render our wallets empty. 👛
As such, it comes as no surprise that we Singaporeans love discounts and promotions – slashed prices, cashback, and freebies, we want them all! 😆 The more savings we rack up, the better. Fortunately for you, the Dive Deals Team has compiled a master list of noteworthy dining discount deals happening in the city!
Don't worry; you'll be getting your money's worth at the following establishments, for you're entitled to discounts of up to 50% and more! So, what are you waiting for? Jio your closest buddies and partake in these enticing promotions today. 👍
If you've been an avid follower of our page, you know that COLLIN'S is one of our all-time favourite restaurants in Singapore. Their menu offers a broad array of ambrosial dishes tailored to suit the Asian palette, serving up some of the best Western delights around. There are even bountiful platters suitable for sharing!
Truly, there are many reasons why we love visiting this bistro. But above all, beyond their tasty fare, one of their hit-selling points is their plethora of tempting deals that allow diners to maximise their savings. COLLIN has launched a 40% off selected grilled signature dishes promotion this month, which is an absolute bang for your buck!
This is one of the hottest deals for Western Food in Jurong East happening right now. You get to save at least $5 per order! Some of the hot-sellers included in this delicious collection to look forward to is their COLLIN'S Wagyu Beef Burger ($11.40 U.P $19) and Argentine Black Angus Ribeye Prime Steak ($16.20 UP $27) – a must-try for beef lovers. 
Customers can only partake in this fantastic promotion on the weekdays from Monday to Friday between 3 pm to 5 pm. For fans of late lunches, you'll enjoy COLLIN'S Happy Grill Hour deal!
Check out these other brands
Now that the festive holiday is over, it's only fitting that we usher in the upcoming year with a lavish bottle of wine. 🍾 Whether celebrating new beginnings or commemorating a special occasion, Wine Connection has just the thing for every significant event. 🍷 While the selection is comprehensive, their menu comes with a hefty price tag. 
But if that's stopping you from wine tasting at their outlets previously, here's the perfect opportunity to do so now: the esteemed wine importer brand has just announced their latest deal – wine connoisseurs alike are entitled to 33% off the magnificent New Collection 2022, which includes over 70 premium wine labels to choose from. 🤯
But that's just the tip of the iceberg when reaping the most benefits from this exclusive promotion. If you wish to savour fine wine at any of their restaurants, the establishment is pricing wine bottles at just $16.90 for a limited time only! Hurry down and book a reservation in advance to enjoy this deal before it's too late! 🤗
 Délifrance has always been the go-to spot to get a little taste of Paris right here in Singapore. From savoury pastries and mains to sweet tarts and cakes 🍰, they have recently doled out the Delifrance Hearty Feast Promotion made for two 😍.
Ask any Singaporean, and they'll tell you that this chain has garnered a solid fan base over the years – for a limited time only, treat you and your special someone to your choice of creamy and flavourful Lasagna (Chicken/Beef/Veg/Salmon) and a lush serving of Deli Potato (Egg/Chicken/Tuna/Seafood) for just $31.90 (U.P $41.30). To top it all off, you'll also get 2 bowls of soup 🥣 and iced tea 🍹 to usher in the holiday season in! 🤩
Rise and shine every day at KFC – what better way to kickstart your mornings than with the KFC Original Recipe Riser, available daily before 10.45 am ☀️!
Available across their outlets islandwide, it's hard to see breakfast the same way again after you get a taste of the sandwich 🥪; made with the original recipe chicken fillet, scrambled eggs 🍳, sliced cheddar 🧀 and mayo – sandwiched between oat bran buns. This is definitely one of the hottest Western food deals in Jurong East that we predict many making a beeline for! 👍
Specialising in finger food with a unique twist, Shake Shake In A Tub has made it easier on your wallets to enjoy their innovative offerings including their big chunky popcorn chicken, classic shoestring fries and their signature Shake Shake Chicken doused in their in-house made Soy-garlic and Spicy sauce 🤤.
Here's an insider tip 🤫: they are currently offering the Buddy Meal for 2 pax at just $19.90 (U.P. $26.40), which includes 12 pieces of their Shake Shake Chicken 🍗, 5 pieces of half wings and 1 flavoured shoestring fries🍟. Available only for takeaway, this is the perfect excuse to stay home and go on a Netflix binge!
This homegrown F&B brand is famous for its affordable dishes and wide range of options. There is something on the menu for everyone, and the prices are relatively affordable given their portion sizes. It's no wonder families love flocking to the various outlets in Singapore on a weekend night for a hearty family dinner!🍴
If you are missing their generous portions and rich flavours, you can still enjoy their food in the comfort of your home! 🏠 Usually priced at $68+, COLLIN'S is offering their Premium Grill Stay Home Platter at only $56+.
The platter comes with a combination of juicy meats 🥩, such as the Black Angus Beef Skewer and their Signature Grilled Chicken Chop. Enjoy your well-seared meats with refreshing sides such as corn cob 🌽 and sauteed vegetables accompanied by a sweet barbecue sauce.
All outlets are participating in this promotion, which is available for both takeaway and delivery via the delivery platforms Grabfood, Foodpanda, and Deliveroo.
The Soup Spoon is another popular local brand for those who enjoy Western soup classics such as Boston Clam Chowder and Velvety Mushroom Stroganoff.  To celebrate National Day, they are currently offering a $20 Soup Sets for 2, which ends on 18 August 2021.
Soup options include their popular Tangy Tomato 🍅, which is a spicy blend of delicious roasted tomatoes and the fresh flavour of basil. Otherwise, opt for Roasted Pumpkin, which is comforting and enhanced with the delicate tartness of Granny Smith apples 🍏.
Those who are too lazy to head down to the physical stores for takeaway can also make their orders online! For orders above $80, there is free delivery, so round out your meal with more sides or cover your family members with the other tasty soups on their menu!
It may be difficult to perfect a rosti or seared, juicy sausages at home, so satisfy your cravings with Swiss dishes from Marché Mövenpick instead. All pick-up and takeaway orders are priced at 20% off, or you can choose to order online as well.
The Classic Swiss Rosti is a Marche classic. ✅ The Swiss potato pancake has a warm and fluffy inside with crispy edges, and it is best paired with a generous serving of thick, luscious sour cream. There are also traditional Western favourites such as pizza 🍕 and pasta 🍝.
This deal ends on 18 August 2021, and there is no minimum spending required! Time to go all out with a decadent feast at home!
This homegrown restaurant offers an extensive selection of value-for-money dishes with generous portions and quality ingredients. If you are planning to stay home, Jack's Place is offering Takeaway Bundle Deals that go up to 50% off!
Enjoy the Bacon-wrapped Filet Mignon with Truffle Butter for only $24 (U.P. $36) or the Mixed Grill for $19 (U.P. $29.5) that comes with your favourite meats such as grilled chicken, juicy steak, and seared sausages. Your meal is perfectly balanced with fresh greens and carbs from their Signature Baked Potato 🥔, which is fluffy and creamy.
The deal only runs for a limited time, so get going before it ends! ⏰ Add-on starters, desserts, and drinks are also 30% off, so you can enjoy their Lobster Bisque and Curly Fries without worrying about your wallet.
One of the perks about being a Singaporean is that there's no shortage of discounts in Singapore to pamper yourself with. 💆‍♀️ 💆‍♂️But if you're struggling to stay in the loop with the latest promotions, then us help you out! You'll be privy to the hottest deals 🔥 in town with our Dive Deals Telegram Channel: think exclusive dining discounts and 1-1 staycation experiences!