Don't Miss These Hot Deals: 1-1 Froyo, Snacks & More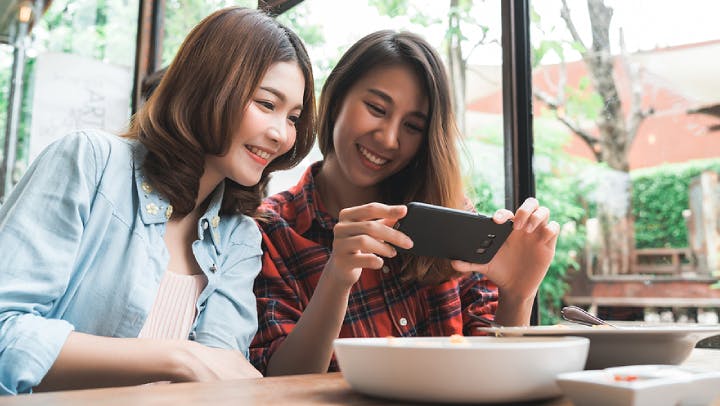 Follow us on Telegram for the best updates: https://t.me/sgdivedeals
Hooray! We're back to 5 pax for social gatherings and dine-in! To celebrate and kickstart the holiday season, we have curated a list of dining promotion deals in Singapore for you to rake in some savings (cause who says eating out needs to be expensive?). 
Here's a sneak peek into some of the awesome lobangs we have in store for you: 1-1 froyo, $1.80 ice cream 🍦, and 50% slashed off bags of popcorn 🍿! For all the deal-hunters, this is a comprehensive guide to the latest promotions that you cannot miss out on. You know what they always say: be there or be square! 🙊 So, be sure to snag these discounted goodies before their promotion period is over!
If you frequently patronise Orchard, we're sure Garrett Popcorn is no stranger to you. 🍿 Upon setting foot outside Somerset MRT, you can tell that you're in the vicinity of a Garrett Popcorn shop even before seeing it. 👃 The distinctive aroma of their mouth-watering popcorn lures shoppers in, and their trademark blue storefront catches the eye of any passer-by.
Ask any Singaporean, and they'll tell you that they're a fan of this Chicago popcorn maestro. After all, the snaking queues formed outside their initial grand store opening did make headlines for weeks to come! 
And for the love of all things popcorn, they've doled out an irresistible promotion that will steal the hearts of sweet tooths. 😜 Simply grab a medium bag (with any recipes of your choice) home, and you're entitled to 50% off a second medium bag (signature recipes)! 
To sweeten the deal, customers are allowed to redeem up to two popcorn sets. This means you can jio your buddies to partake in this promotion with you! However, be warned: fastest fingers only, for this exclusive lobang is while ingredients last. 
To say that Singaporeans are obsessed with Mr Coconut is an understatement. 🥥 By far, they're the most popular beverage brand on the island. The long queues formed outside their outlets are a testament to their popularity, and their drinks have undeniably become crowd favourites amongst the locals. 
The Mr Coconut hype has taken over our little red dot, and their coconut shakes have made waves – everyone wants a sip of the latest food craze! Their success isn't going to be fanning anytime soon, for they're winning us over yet again with a time-limited weekday promotion. 🙌
As a toast to their first-ever weekly bundle, Mr Coconut is offering an enticing $1.80 coconut soft serve with a purchase of any beverage series on a single receipt, which you can enjoy at various outlets (Tip: hit up Mr Coconut after some Western food at Jurong East for afters.) 🍦
KFC has always been consistently pushing out value-for-money promotions, drawing us in with their drool-worthy offerings. This time is no exception either, as they've just launched a 1-1 froyo cup promotion deal in Singapore (at only $2.20!) to cater to dessert lovers alike.
If you consider yourself a true-blue fan of KFC, then you must be familiar with their froyo. 🍨 More than just a sweet dessert, KFC's froyo is crafted from a creamy blend of Australian yoghurt that's 98% fat-free. It even contains probiotics, a rich ingredient that boasts incredible intestinal benefits. 😋
Additionally, should you feel that your yoghurt is looking a lil' plain, you can even throw in additional toppings of your choice for just $0.30! Take your pick between Froot Loops, Chocolate Chips, and Crushed OREO. 🙊 We recommend going for all three – the more crunches to go with your milky froyo, the better! 
Thanks to these value-for-money promotion deals, there's no better time to jio a pal out for a quick catchup session! And when on the hunt for the best discounts in Singapore, don't forget to check out the above-mentioned F&B outlets to get the most out of your budget. 🤑
If you're looking for other extraordinary deals, then you should stay tuned to the latest updates on our Dive Deals Telegram Channel! 📢 With just a few taps, we'll help you source the best promotions within your location. 📍