Promotion Deals In Singapore That Sweet Tooths Will Love 🤓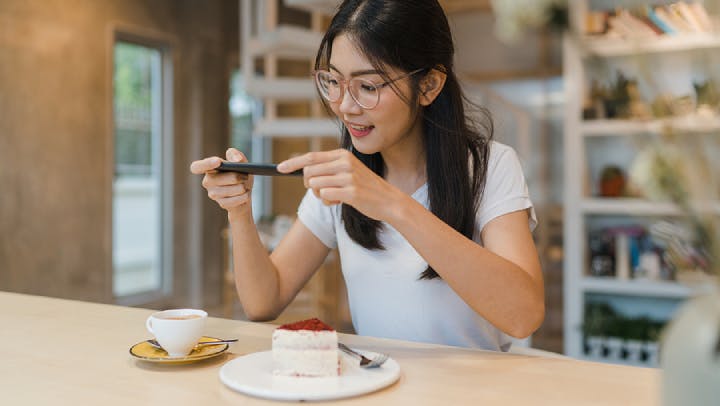 Follow us on Telegram for the best updates: https://t.me/sgdivedeals
Although they say sugar is bad for us, how can we resist it when it simply tastes oh-so-good? 🤤 From luxurious chocolate morsels, creamy cheesecakes to refreshing bubble tea, us sweet tooths are always spoilt for choice.
If you're craving a midday sugar fix, you've come to the right place. Here's a guide to the newest promotion deals in Singapore that will appeal to sweet lovers alike!
Between indulgent pastries and toothsome beverages, what we have in store for you is bound to be up your alley. Should any tickle your fancy, be sure to partake in these exclusive deals before they're over. 👀
If there's one drink to which we can never say no, it's bubble tea. 🧋 We can all agree that there's something incredibly addictive about the pairing of chewy tapioca pearls and creamy milk tea, which always draws us in each time. So, bottoms up, as your undying thirst for boba tea has been heard! 💦
Xing Fu Tang has launched a limited-edition promo across all their outlets: customers can snag two cups of the creamy Japanese Milk Tea series at $7.90! The flavours are heavily inspired by traditional tea ingredients, such as Hojicha Milk Tea and Genmaicha Milk Tea. If you're missing the Land of the Rising Sun, these drinks will remind you of the serenity in Japan.
Genmaicha Milk Tea isn't a common sight in Singapore, so it's a must-try in our books. 🌾 This deal is available for a limited period only, so if you happen to be shopping in town, do visit Xing Fu Tang in Orchard for bubble tea ASAP! 💨
For the chocoholics, here's a little something for you. 🍫 The world's premium chocolatier, GODIVA, has played to our heartfelt desires once again by doling out a buy-10-get-10-free promotion deal in Singapore across their boutiques for their rich chocolate squares! So, if you've been craving for something sweet lately, there's no better time to sink your teeth into their array of luscious chocolate desserts than now. 😇
GODIVA prides themselves on churning out premium confectionaries, which tend to come at a hefty price. 💰 But thanks to this value-for-money deal in town, you can go all out in taking your pick between their selection of extravagant chocolates without breaking the bank! Simply purchase ten pieces of chocolate and receive an additional ten pieces of bulk chocolate for free.
To get the most bang for your buck, why not mix and match between their offerings? With so many different flavours to choose from, you're definitely in for a treat! Fastest fingers first, because this limited-time promotion is available while stocks last. ☝️
The newsworthy series Squid Game has taken the world by storm, and the hype has extended to the iconic Dalgona Cookies used in the show. 🦑 It's safe to say that everyone wants a piece of that honeycomb candy! 
Alas, Flash Coffee has picked up on this revolutionary food trend, as their latest promotion deal in Singapore entitles you to a piece of the South Korean delicacy with the purchase of their delectable beverages.
Squid Game fans, this ongoing promotion is sure to win you over: purchase any two drinks and get a Dalgona Cookie for $2! The deal is exclusive to Flash Coffee's Jurong Point and Orchard Gateway outlets.
To spice things up, there's even an engaging giveaway that you can participate in. Just like in the series, the Dalgona Cookie comes with a lightning shape. ⚡ Break it off successfully, show off your handiwork by tagging Flash Coffee on Instagram, and stand a chance to snag one month's worth of free coffee! ☕
Although your travel plans are temporarily dashed, you don't have to travel overseas to experience the treats and pastries in France – you can do so right here on our sunny shores! To quell the wanderlust in us, Rive Gauche is offering sweet tooths an alluring promotion of three mini desserts for $25. 🍰
Championed as one of the best French patisseries in Singapore, Rive Gauche serves up premium confectionaries inspired by the arts and culture in Paris. 👨‍🍳 From now until 19 November 2021, you can pamper yourself with their fruity selection of cakes – such as the Strawberry Shortcake – or savour their luxe Signature Guanaja and Tiramisu cake. 
We think this promotion is perfectly apt for a fancy midday treat. 💡 How about heading down to any of Rive Gauche's outlets to enjoy this deal? Do take note that this exclusive promotion runs across the weekdays only, so be sure to drop by after work or school to enjoy their exquisite desserts! 
With these sweet promotion deals in Singapore, there's always a reason to kick back and relax with your pals after a long day!  🏖️ Should none of those mentioned deals catch your eye, do check out the Dive Deals Telegram Channel – you'll be privy to a multitude of attractive promotions that you won't be able to pass up on! 📲