Rack Up Savings With These 4 Western Food Deals In Serangoon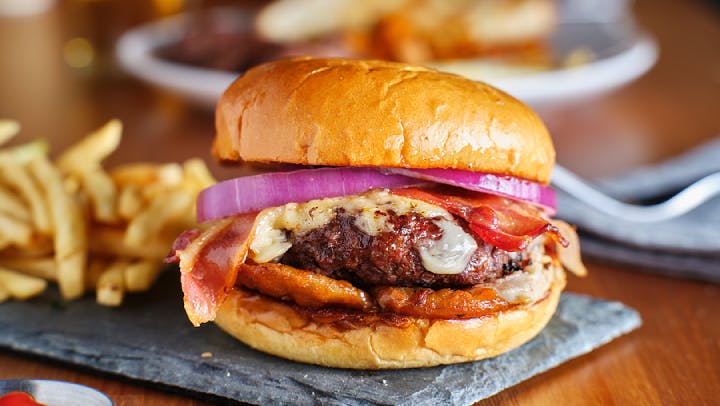 Follow us on Telegram for the best updates: https://t.me/sgdivedeals
The dining restrictions have finally eased, and we're good to feast with our loved ones at restaurants again! 👏🏻 So, if you haven't found the chance to spoil your family with a scrumptious meal recently, now is an excellent time to do so. 
If you're at a loss of where to kickstart your gastronomic journey first, how about perusing a couple of ideas we've rounded up for you? Topping our list are famed diners serving some of the best Western cuisines in the North-East. Plus, hear us out: they come with a side of irresistible discounts! 🤤
Trust us, there's no better time to take your family out for dinner than now, especially when these Western food deals in Serangoon allow you to rack up some incredible savings. 🤑 You'll even be left drooling from their irresistible menu offerings! 
We're positive that every true-blue café hopper in Singapore has come across Eleven Strands. When the French-Italian bistro in Serangoon first opened, news of its launch made rounds across social media, and every foodie immediately made a beeline for this latest dining concept. 🔥
But its popularity is not without reason, for Eleven Strands is the sister café of South Union Park – one of the most established Italian restaurants in the city! 🇮🇹 We hold high expectations for the former, and the good news is they certainly delivered and left Singaporeans yearning for more. 
Deemed a hidden gem, Eleven Strands is the place to hit up with your loved ones if you're craving a spectacular fusion dish. Pst, there are even 13 different pasta offerings for you to choose from! 🍝 If this sounds like something right up your alley, the café has just launched a 1-1 main course exclusive Entertainer promotion. Note that payment also must be made via a HSBC credit card. 💳
This Western food deal in Serangoon runs till 30 December 2021, so you've got the time in the world to make a trip down at your convenience. The diner is usually fully booked during peak hours, so we recommend making a reservation beforehand! 😉
Hunting for hearty Western food at prices that are a great bang for your buck? 💰 You don't have to look any further, for we've found the one-true restaurant that offers you just what you need: COLLIN'S. This homegrown bistro is recognised among locals for their delicious Western grub and budget-friendly prices. 
Here, you don't have to fret over compromised quality. 👨‍🍳 The chefs ensure that guests are always served the finest and freshest ingredients. It's no wonder the restaurant has become the go-to spot for Singaporeans! Furthermore, with the vast offerings on their menu, you'll undoubtedly be spoilt for choice. 😆
Can't make up your mind on what to order? 🤔 Then, how about going for COLLIN'S new 55% off combo meal promotion? For starters, there are eight different combo sets that you can take your pick from. They come chock-full of a main course, sides, and soup! 
If you're a big eater, we recommend going for Combo A, which includes their Signature Grilled Chicken Chop and Roasted BBQ Pork Ribs (1/4 slab), Aglio Olio, Corn Cob 🌽, and Salad 🥗 – all at just $14.40! This exclusive deal is ongoing and available via self-collection or delivery – perfect for days when you feel like dining at home. 🍽️
As one of the OG Western restaurants in Singapore, Jack's Place is the diner we all gravitate towards for celebrations and special occasions. Although their prices aren't the most affordable around (for the bill usually burns a hole in our wallets 💸), their exclusive dine-in promotions keep us going back for more.
This time around, the prominent establishment impresses diners with a $5 off total bill with PAssion Card promotion. As a PAssion Cardholder, you're entitled to $5 off total bill upon minimum spending of $50. But if you hold a PAssion Silver Card, you get $10 off your entire account! 😲 That means you get to rack up huge savings while dining at Jack's Place.
This Western food promotion in Serangoon is available on weekdays from Monday to Friday and will last until 30 September 2022. It's also applicable for both dine-in and takeaway. So, do drop by to the closest outlet near you and prepare to be pampered with luscious Western delights! 😋
The best way to unwind after a long day of work is undoubtedly at a Western restaurant in Singapore. 👩‍💻 Between excellent grub, inviting drinks, and impeccable service, you're in for a dinner treat of a lifetime! 
As such, if you're looking for an immaculate diner to hang out with your family at, then Swensen's will surely win you over with their offerings. After all, they're not dubbed as one of the best family restaurants on the island for nothing. 🙈
Swensen's has launched up to 15% off total bill promotion to sweeten your day, which will end 31 December 2021. For HSBC credit cardholders, you're applicable for a 10% off total bill with no minimum spending. On the other hand, a 15% off total bill with a minimum spending of $70 is granted for HSBC Visa Platinum cardholders! 💳
With a host of new splendid Western food promotions in Serangoon, the North-East is changing our minds as the new "best side" in town. If you're sourcing for more savvy food deals to jot down on your list, then you should be a part of our Dive Deals Telegram Channel! 🤳
We'll keep you in the loop with the latest promotions and discounts in Singapore with daily updates. From huge, slashed prices at grocery stores to 1-1 staycation deals, you can count on us to deliver you the hottest lobangs ASAP. 🔥