Report: Singapore Physical Retail Deals and Promotions in the Year of COVID 2021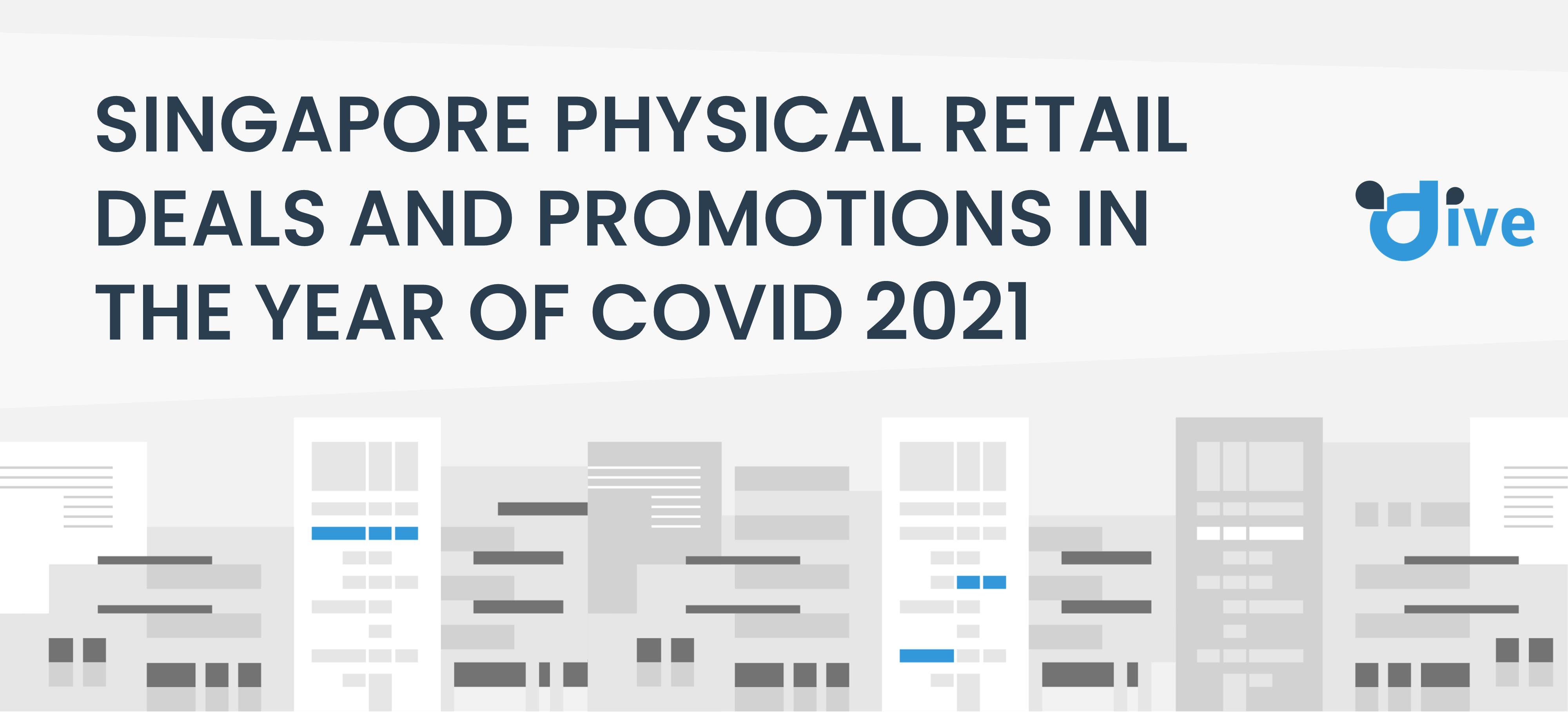 Follow us on Telegram for the best updates: https://t.me/sgdivedeals
Physical retail stores have been going through a tough time with declining footfall and shrinking margins. Retailers have been thinking of creative ways to attract customers back to their stores, which considering the rise of online shopping, is a strategic choice.
To attract customers and drive footfall, brands continue to use deals & promotions more than ever. Last year in 2021 COVID, most shoppers were looking for discounts they could obtain from retailers.
Let's take a look at some figures from the last year to see if this trend has remained constant or changed…
TLDR: despite of COVID, many are still shopping and hunting for bargains.
Clothing is the most expensive category of shopping, typically making up 17% of the average household budget. The food category on the other hand is made up of over 61% of deals and promotions. Even though it only makes up 12% of the average household budget, there are still many ways that you can save money on food.
If we leave out the food category, we can see that deals are more seasonal by nature. At the end of the year, there were more stores with deals than any other time of year.
The number of deals was evenly distributed across categories as the experience and apparel deals picked up in response in the latter half of 2021. We notice that groceries and shopping deals have remained consistent across the year.
Now, let's take a closer look into food and dining deals.
On 23 April 2021, Singapore tightened restrictions due to the rising Delta wave of COVID-19. It was announced that Singapore would temporarily revert to Phase 2 from 8 May, but because of the rising Delta variant, it was tightened to Phase 2 Heightened Alert from 16 May to 13 June.
During the period from May to August, we can observe that the majority of food and dining deals shifted to takeaway or delivery which is not surprising. As a sign of Singapore entering into the Stabilization Phase with dine-in rules relaxed, there are lesser deals offered for takeaway or delivery.
While the proportion of grocery deals was much lesser overall (5.8%), they dominate the top 20 most engaged deals. No surprise guessing the names of the grocery brands shoppers are engaged with: NTUC FairPrice and Sheng Siong.
The other two deals from the Experience category that made the top 20 most engaged deals were Cinema promotions.
Among the different types of deals and promotions, "Percent Off" takes the largest share with 21%. Buy One Get One (BOGO) deals remain very popular among shoppers and retailers. In addition, retailers also ride on different festive periods to introduce promotions, such as Mooncake Festival, Chinese New Year, Christmas, 11.11, 12.12, etc.
For the latest 2022 birthday deals, you can check the list here div.sg/birthday ; student deals here div.sg/student
Singaporean shoppers love to share great deals (who doesn't love a good lobang and that friend who loves to share the spoils).
The deals digital Word Of Mouth (WOM) go mainly on WhatsApp, Telegram, and finally other Social Media. Perhaps not surprisingly, retailers have started to look for alternative channels for better reach and effectiveness.
In summary, there are a few things that retailers need to consider:
- just as before COVID, deals and promotions are important to drive awareness and footfall as shoppers continue to look for saving in everyday shopping & dining.
- it is important to have a good strategy in executing deals, from proper planning, calculations to executing the marketing campaign.
The full length infographic can be downloaded here https://div.sg/reportpng
For more information and further analysis of the report, you can drop an email to hello@divedeals.sg.
Dive is an integrated platform across both end-users and businesses. We offer strategic deal planning and consultation to ensure the best deals get shared resulting in sales uplift.