Swinging back to 5- Celebrate with these 5 food deals that we miss eating as a group!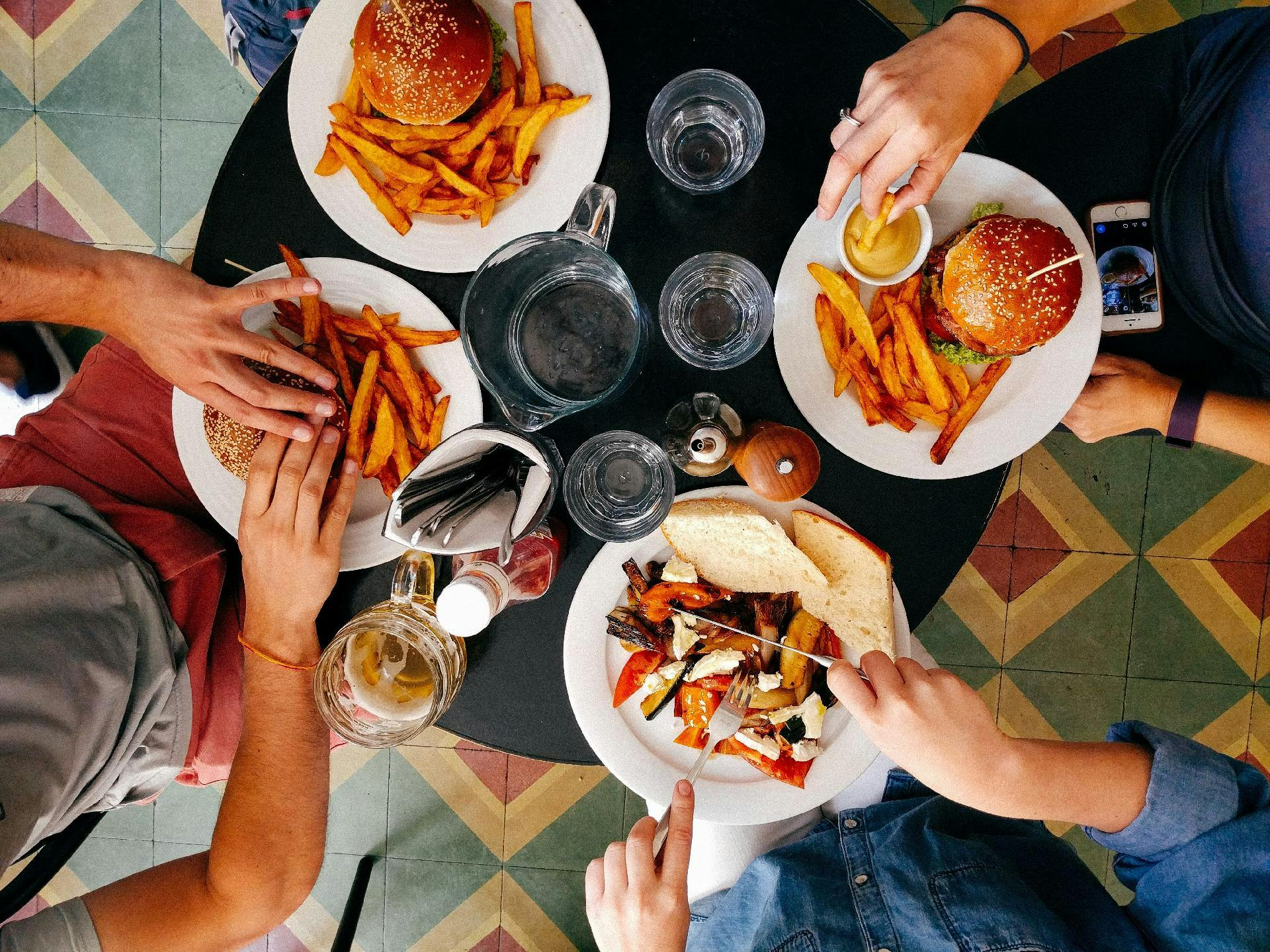 Follow us on Telegram for the best updates: https://t.me/sgdivedeals
Yes! It's official! The day we have been waiting for. A little get-together with our "friendSsss" and catching up with one another after a long wait. It's festive season and dining out in groups is made easier now! No more hanging out while shopping or "picnic" at the park!
"From Nov. 22, social gatherings & household visits will be allowed for group sizes of up to 5 pax. Groups of up to 5 pax, even if not from the same household, will be allowed to dine-in at F&B establishments if all the diners are fully vaccinated." — Channel News Asia, 20 Nov 2021
1. GoroGoro Steamboat & Korean Buffet
4+1 Promo: 1 pax dines FREE with 4 OTHER paying pax!
This is the perfect deal if you have 5 friends who are meeting up! It's a great reward that one dines for free! Be it birthday or not, that's extra savings while indulging yourselves in a choice of KBBQ, Shabu Shabu or Hotpot Buffet!
Head to GoroGoro for steamboat or I'm Kim for Korean BBQ! The deal is applicable at both eateries!
🕒 Mon-Sun Lunch & Sun-Thu Dinner only
📅 From 15-30 Nov 2021
🏠 Available at I'm Kim (SOTA & Grantral Mall) & GoroGoro (The Centrepoint) only
⭐ BONUS: $20 OFF w/ minimum spend of $100! (When you sign up here)
Check out these other brands
$18.80 Family Breakfast Bundle
This deal is for the early risers! If you are thinking of a heavy breakfast before the start of a long day with your family or friends, this is a sure deal that will fill up your tummies! Download the BK App and get access to the family bundle at the special rate of $18.80 or $24.90!
Still not enough? Add on with Burger King's coupon for where you can save up to $5.10 and even 1 for 1 breakfast choice for you to choose from!
🕒 Everyday 7am/7.30am/8am/8.30am to 11am
📅 No end date specified
🏠 Available at all Burger King outlets
⭐BONUS: Burger King's coupon for extra savings here!
3. XiaoCaoXiang Steamboat Buffet 小草香
All-you-can-eat Hotpot cum BBQ fr $18.80++
Lover of steamboat? Check this steamboat place with Yun Nan's special soup base - Green Chili Pumpkin! There's also 6 other soup base for you to choose from like Wild Mushroom and Mala Spicy!
What's special about this place is that you can choose to either dip your ingredients into the soup or place it on the grill pan! It's your choice!
Its a steamboat buffet but do note that some premium ingredients are at an extra charge but with a in-store special discount! Make your reservation now!
🕒 Mon-Thurs Lunch $18.80++, Mon-Thurs Dinner/ Fri Lunch $20.80++/ Fri Dinner/Weekend/PH & Eve of PH $22.80++
📅 No end date specified
🏠 470 Lor 6 Toa Payoh, #01-72 Between HDB Hub and Courts, Singapore 310470
⭐ BONUS: 30% off wagyu beef, prawn paste @ $4 (Check stores for more details)
FREE HOTPOT! When you dine in KBBQ with 5 pax
More Korean Food coming your way with Pot Addiction! This multiple outlets' eatery offers FREE hotpot when 5 dine-in KBBQ. In other words, you get the best of both worlds in one store! Come now and enjoy FREE dual hotpot!
Check out their newly added Mini Lobster in the menu!
🕒 Mon-Fri all day except PH and eve of PH.
📅 From now till 28 Nov 2021
🏠 Available at all outlets
⭐ BONUS: New in menu: Mini Lobster
U.P.$151.60 Family Bundle special $111 now!
If you find yourself still not too ready to dine out, fret not, we even have deals for 5 to share at home!
This is a unique Japanese style hotpot with their in-house special BIJIN NABE Collagen Soup! What you are getting is really quality stuff like certified organic vegetables, fresh seafood and premium quality chicken from Miyazaki and Kagoshima Prefecture in Japan.
This Golden Collagen Stock will leave you craving for more and you will be happy to know that there's a Buy 2 Get 1 Collagen Soup offer now!
🕒 Everyday 11.30am to 10pm (Note: Break time from 3pm/3.30pm to 5pm)
📅 From now till 30Nov 2021
🏠 Available at all outlets (Dine-in available too!)
⭐ BONUS: Buy 2 Get 1 Collagen Soup till 30 Nov, 8pm
Stay connected to us as we keep you updated with more food deals! For more things to do as a group, click here.
Meanwhile, check out our website, Facebook, Instagram or join our Telegram Channel and make sure you stop missing out on good deals!
Enjoy the deals! 💙