The Broke Student's Guide To Western Food Deals In Serangoon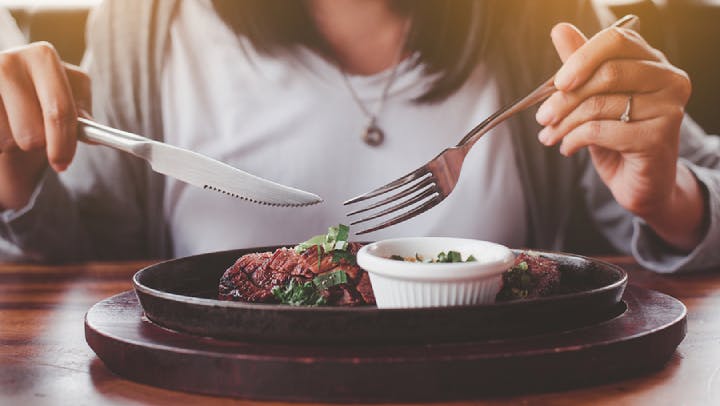 Follow us on Telegram for the best updates: https://t.me/sgdivedeals
School's finally out, and the long-awaited holidays are here! 📚 'Tis the opportunity to chill with your pals without feeling guilty about skipping a mugging sesh. But for most of us, our joy and excitement are short-lived when our piggybanks begin to run dry. 💸 With the high costs of living in Singapore, everything comes at a hefty price, and it often leaves our plans dashed.
But what if we told you that you could enjoy your well-deserved break with your friends to the fullest with the latest dining promotions? 👯 To get you started, here are some irresistible Western food deals in Serangoon not to be passed up! 🏃
Let's be honest: Pepper Lunch Express is the ultimate go-to restaurant for students on a budget. 🧑‍🎓 We can relate – with its tantalising menu and top-notch ingredients, there's something for everyone at this establishment! 
Hailing from Japan, Pepper Lunch serves a unique culinary experience for diners, for they get to play chef. For the uninitiated, every dish is plated on a Japanese Teppan where you get to DIY and mix the sizzling ingredients on your own. 🍚 Are you drooling yet? 🤤
If we still haven't fully convinced you to become a Pepper Lunch convert, we've got a surprise in store for you. 🥩 The beloved "fast-steak" restaurant has just launched a dine-in student meal promotion from $7.50 per set across all their outlets in town! 
Some of the exciting choices include the Salmon & Chicken Pepper Rice and the Diced Cut Steak with Egg. 🍳 Each set also comes with a side of drinks. 🥤 This promotion runs on the weekdays from opening hours until 5 pm, so be sure to head down to their Serangoon Central outlet ASAP!
Check out these other brands
Craving for a hearty plate of steak? 🤔 So are we! Thankfully, you don't have to look any further, as Hot Tomato 🍅 is the one-stop shop for all things Western food. As one of the best budget steakhouses in the city, this restaurant is acclaimed among Singaporeans for its incredible fare without compromising on quality.
Beyond boasting an affordable menu, the establishment also regularly rolls out student promotions and discounts. 🤑 This is a plus point in our books, and we dare say it's a shared sentiment, seeing how their restaurants are always packed with diners! 
One of the deals they've just launched is their weekday $10 Student Lunch Special, exclusive to a handful of their outlets – namely their NEX, Jewel, and Plaza Singapura stores. You'll also be spoilt for choice with their offerings: think Chicken Breast & Smoked Bacon, Australia Chilled Grass Fed Sirloin, and more! 🙈 Side note: this deal is only applicable from 11 am to 5:30 pm. 
News flash: for an affordable and scrumptious bowl of pasta, Pastamania is now serving up their mains at $4.90 for students! 🍝 The pasta-bilities are endless – tuck into some of their best-selling dishes including Cheesy Crumble Chicken Ham, Turkey Bacon Aglio and Chicken Ham & Mushroom Pizza without having to worry about your wallets. 😎
If you heart spaghetti like we do, then head down to Pastamania at Serangoon Central to get your fix! This promotion is only available from 9 am to 6pm, which is excellent for those who prefer late lunches. 🙋‍♀️🙋‍♂️
Excellent grub at wallet-friendly prices? What's not to love? 😍 So, if you're a foodie like we are, don't sleep on these Western food deals in Serangoon! But if you're on the hunt for other juicy promotion deals in Singapore, we've got other good lobangs to share. 👀 All you have to do is join our Dive Deals Telegram Channel, and you'll be privy to a multitude of discount codes and value-for-money deals happening in the city! 📍