Bougie On A Budget: New Restaurant Deals In Singapore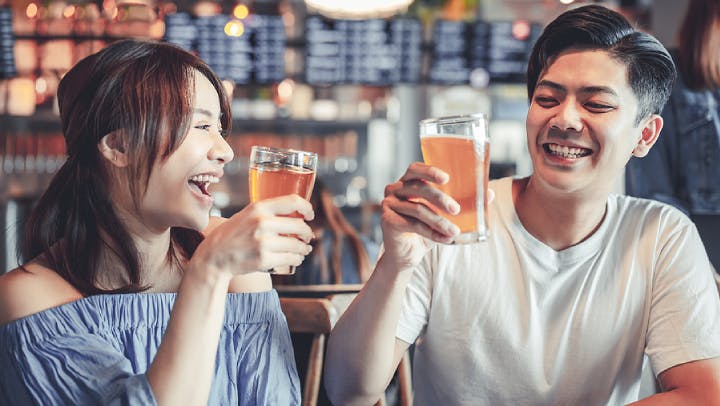 Follow us on Telegram for the best updates: https://t.me/sgdivedeals
If there is one thing that Singaporeans can agree on, it's undoubtedly our undying love for affordable dining deals. 🤑  Especially since we're living amidst a pandemic where money is harder to come by, sourcing for the best food discounts in town can prevent us from burning a hole in our wallets.
Plus, let's be honest 🤔: while everyone enjoys feasting like a king at a swanky restaurant with their loved ones from time to time, these places often boast an expensive menu. Thankfully, there is a way to dine lavishly without breaking the bank – here are four value-for-money restaurant deals in Singapore to check out ASAP! 🏃‍♂️
It's finally TGIF, and your crew is searching for a spot in town to unwind after work. 👨‍💻 Suppose you're looking for a place boasting impressive (and affordable) food that's a bang for your buck, a cosy ambience, and impeccable service – then, you must check out Oriole Coffee + Bar! 👀
Whether you're a coffee connoisseur ☕, an alcohol aficionado 🥂, or just someone who appreciates hearty western fare 🍽️, this diner has got you covered. The cherry on top of the cake is Oriole Coffee + Bar's strategic location right in the heart of Somerset, making it an accessible venue perfect for get-togethers with friends. 
To spice things up, Oriole Coffee + Bar has thrown in a limited-time 15% off à la carte menu promotion – it's no wonder crowds are flocking to this restaurant lately! From now till 30th December 2021, feel free to indulge in their delicious main dishes and sip on colourful concoctions to your heart's content. Make sure to flash your OCBC Mastercard to enjoy this deal!
2. District 10 Bar & Restaurant
Who said there are no free meals in the world? Whoever made that statement must be wrong, for District 10 Bar & Restaurant is currently offering an exclusive 1-1 pasta and pizza deal! For the uninitiated, you're able to pick either two plates of pasta 🍝 or pizzas 🍕 from their menu.
Serving authentic European-Mediterranean fusion cuisine, District 10 doesn't disappoint if you're looking to tuck into stellar Italian fare – after all, this restaurant is helmed by an Italian chef with over 20 years' worth of culinary experience in this field. 👨‍🍳

We dare say you can expect a premium lineup of offerings at District 10 that will keep you going back for more! Note: this enticing restaurant deal in Singapore is only available for dine-in orders at their UE square outlet from 11:30 am to 2:30 pm.
3. The Connoisseur Concerto
Spending an afternoon chilling in a cosy restaurant over aesthetic cups of coffee has become a millennial pastime. 💁‍♀️ Despite Covid-19 putting a damper on our spirits, home-grown restaurant The Connoisseur Concerto has turned things up a notch by introducing their Meeting The Next Meats promotion – featuring a sustainable lineup of plant-based creations that aims to replace the usual meat-based alternatives. 
Enjoy the unique dishes at discounted rates until 31st October 2021 at all outlets (excluding German Centre). 💰 Some of the unique offerings you can look forward to are the Gyudon with Tamago Mayo ($19.50) and Harami & Teriyaki Nasu with Paprika Sauce ($19.90). 🤤 Inspired by the local palette, there is even an Asian Brew ($7.80) that reminds you of nostalgic flavours!
After a long week of work, nothing beats chilling at Harry's and unwinding over good food and drinks. 💯 Thanks to their family-friendly atmosphere, it's a prime spot suitable for any occasion. There's no better time to head down to any of their outlets than now, because they've currently launched a 1-for-1 promotion for their mains, Asian dishes, and pasta happening now until 31st December 2021! 🙌
If you're spoilt for choice between the variety of offerings available, we recommend going for their best-selling items – you won't be disappointed! 🔥 Craving something a lil' boozier? Then, you'll be happy to know that you can add on $8 for a pint of Heineken or $10 for a pint of Harry's Premium Lager. 🍻
Thankfully for us, there is no shortage of good food in our lion city! 😜 Regardless of where you stay, there is always a bunch of restaurant deals in Singapore to look forward to. 
From the hottest grocery sales to affordable staycation deals across our island, Dive Deals is here to connect you to the latest promotions near you. 📍 To stay in the loop of the latest discounts, join our Telegram group for more exciting news today! 📲