Embark On A Getaway With These Staycation Deals In Orchard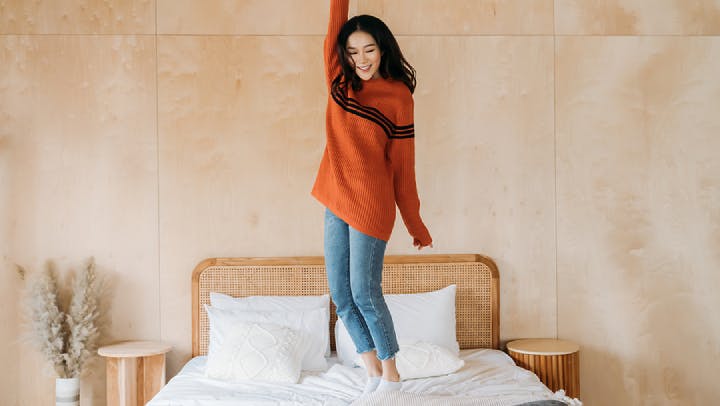 Follow us on Telegram for the best updates: https://t.me/sgdivedeals
Even if it's just for a night, staycations offer us a much-needed respite from our daily 9-5 hustle. With the current travel restrictions in place, a sojourn in a luxurious hotel is the closest thing to a holiday that we can get without getting out of the country. 😉
The wanderlust of Singaporeans isn't easily vanquished. Instead, we've gravitated towards quelling our travel blues at the range of swanky hotels boasting gorgeous architecture and top-notch facilities. 🏨
To help you pick the perfect getaway, we've trawled through a bunch of hotel booking sites to bring you this list of staycation deals in Orchard. Not only do you get to maximise your cash with these promotions, but it's also as if you've been transported to a stunning foreign land! 🪄
1. Parkroyal Hotels & Resorts
Perched among the city and surrounded by greenery 🌳, Parkroyal Hotels & Resorts is a stunning hotel right out of a fictional novel. For starters, it's a distinguished landmark that looks spectacular at night and has a courtly grandeur. Upon setting foot into the premises, you'll be blown away by the classy charms of this high-class, breathtaking hotel!
If you own a Citibank card, we've got good news for you! 💳 Parkroyal Hotels & Resorts is offering a 15% savings on the best available rate from your stay from now till 31st December 2021. This promotion also warrants you exciting privileges, namely a 15% discount on food at certain hotel restaurants.🍴
To be applicable for this promotion, a Citibank card must be presented upon check-in. Note❗: this deal requires an advanced dining reservation with the respective restaurant and is subjected to the latest COVID-19 guidelines.
2. Pan Pacific Serviced Suites Orchard
Check out these other brands
When embarking on a vacation in the city, location is a vital criterion. You should plan your hit list of activities around your hotel's venue – and what better locality to pick than a grand apartment boasting scenic views right in the heart of Orchard? 😍
This time around, Pan Pacific Hotels Group has launched an enticing promotion that Citibank credit card users can't miss out on. Until 31 December 2021, enjoy 15% savings on the best available rate when you stay (and even dine!) at selected Pan Pacific Hotels in Singapore!
Plus, to further sweeten the deal, if you're a Pan Pacific DISCOVERY member, you get to treat yourself to an additional 10% savings on rooms. 🤑 So, if you're not a member yet, don't hesitate to sign up for attractive discounts now! We recommend snagging this deal as soon as possible before the rooms are all fully booked. 💨
When it comes to one of the most prestigious serviced suites in Singapore, The Fullerton Hotel needs no introduction. Gazetted as a national monument, the establishment lies along the Singapore River and features an iconic skyline. 🏙️ Neoclassical architecture, first-class amenities, and rooms decked in luxury and splendour? Check! ✅
If you're looking to unwind on the weekends, The Fullerton Hotel has doled out an irresistible 1-1 night stay promotion, valid till 30 December 2021. Prices begin at $400++ for the Premium Courtyard Room, which promises captivating sights of the sunlit atrium lobby. 🌇
Should you prefer to splurge on a suite that guarantees a breathtaking view of Singapore's expansive cityscape, you'll fall in love with the Quay Room, which starts at $600++ per room. Thanks to this complimentary staycay deal – surprise a loved one and ask them to join you in basking in one of the finest apartments in the city! ‍💏
4. The Capitol Kempinski Hotel Singapore
Nestled downtown in a charming civic and cultural district, The Capitol Kempinski Hotel Singapore is an exclusive retreat that promises luxury at its finest. Blending colonial architecture with modern touches, this hotel is a prime venue for hosting celebratory galas and gatherings. Additionally, historical museums and dining experiences are situated a stone throw's away – making it an excellent staycation venue for guests. 🙌
The hotel is currently offering 25% off the best available rates for HSBC credit card users, along with a complimentary breakfast set for two! 🤯 From now until 31 March 2022, you can look forward to the best staycation experience in town with a 15%  discount at their hotel-managed restaurants and exclusive in-room birthday amenities! Do note that all bookings must be made before 31 December 2021. 
With this array of staycation offers, touring around our Lion City has never been more fun. 😆 Remember to mark your calendars, grab a pal, and snag the above staycation deals in Orchard for the best weekend retreat possible! 👍
Don't forget to complement the ongoing hotel promotions with other food deals in town – start browsing through the Dive Deals site to stay in the loop with the hottest discounts in Singapore today! 🔥