An Honest Review on Grain's Meals on Demand During Phase 2 HA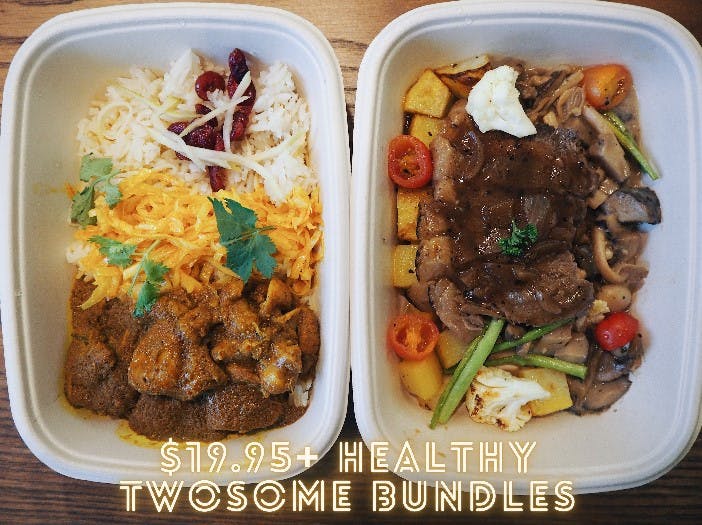 Follow us on Telegram for the best updates: https://t.me/sgdivedeals
Eating healthy during this period may be difficult, but it doesn't have to be. With gyms closed and dining-in prohibited, the temptation to order in from the nearby fast food joints is stronger than ever.
However, Grain makes healthy eating both delicious and convenient. Instead of indulging in sinful meals every day, why not try something new for a change?
Grain is a company that focuses on making healthy and tasty food; their R&D team experiments with fresh fish, whole vegetables, super grains and more to bring out the best flavour in every meal. And the best part is – they deliver right to your doorstep!
We tried their Twosome Bundle's Creamy Chicken Rendang and Flame Torched Sanchoku Beef Steak and here's our review.
Continue reading to the end for exclusive promo codes for 15% off your Grain Order!
With various time slots – both lunch and dinner – available, you can choose the most convenient time for your deliveries to take place. Place your orders in advance to avoid worrying about having to settle your dinner for the rest of the day. (For same-day dinner deliveries, orders have to placed before 4:30pm)
We placed our order on Grain's website for 5:30pm, and it arrived right as scheduled!
Check out these other brands
Grain is perfect for those who want to know exactly what goes into their food. Packaged in boxes with both the ingredients and nutritional information labelled on them, the number of calories, amount of fats, carbohydrates and protein are all clearly stated for you.
We chose the Twosome Bundle (from $19.95) from their Meals on Demand options, and added extra for the Creamy Chicken Rendang (U.P. $14.95) and Flame Torched Sanchoku Beef Steak (U.P. $19.95). The portions were perfect for sharing, with a good balance of both meat and vegetables.
Flame Torched Sanchoku Beef Steak
Served on a bed of russet potatoes, the Flame Torched Sanchoku Beef Steak contains ingredients such as wagyu rump caps, cherry tomatoes, button mushrooms, asparaguses and more. The vegetables provide the crunchy texture, while the meat provides the rich umami taste.
The variety of ingredients not only complements one another, but the vibrance of the dish is also an appetising feast for the eyes!
What really blew us away was the chef's ability to turn the rump cap, originally a tough cut, into a soft and tender meat.
While initially skeptical about the tenderness of the meat, one bite into the meat and we were left speechless! It was one of the juiciest and most tender meats that we've tried. Topped off with savoury brown beef jus and tangy mushroom fricassée, the beef melts in your mouth with each bite.
You'll definitely have to try it out yourself!
The Creamy Chicken Rendang is quintessential if you have a lower spice tolerance.
Made with chicken thigh, white rice, green mango, lemongrass, coconut cream and more, the lemongrass provides that additional pop of flavour that ties everything together.
The variety of spices used — kaffir lime leaf, cardamom and star anise — gives the rendang its intricate flavour and intense aroma.
Paired with coconut milk and sweet cabbages that adds to the rice's delicate texture, this delicious dish isn't something you'd want to miss out on.
If you're looking for healthier alternatives, Grain is the way to go.
With dozens of dishes available, there's a healthy option for everyone. Visit their website now to see their full menu.
From now till 13 June, spend a minimum of $30 and get:
15% off your first order with the code FIRSTDIVE, or
10% off any order with the code DIVEAGRAIN
Promo codes are valid for Grain's Meals on Demand only.
You can choose to either pick up your order from their kitchen at 5 Burn Road #05-01 or 21 Media Circle, #01-07 (Infinite Studios), or have it delivered to your doorstep with the island-wide delivery option. It's never been easier for you to start eating healthy today!